After more than a year of closures and strict operating conditions, casinos can now see light at the end of the tunnel, thanks to new guidance given by the Centers for Disease Control and Prevention. Since March of 2020, the ongoing Coronavirus pandemic has forced many casinos to close their doors, operate at limited capacity, or pivot to focus on remote gaming options in states where online gambling is legal. Financially, this has led to the loss of millions of dollars in potential revenue, as brick-and-mortar casinos patiently wait for the opportunity to reopen under normal conditions. Now, that patience may be paying off, as the CDC announced on Thursday that people who have received their vaccine for the coronavirus no longer need to wear masks outdoors or indoors throughout the country. Since the CDC's announcement, casinos throughout the country have announced immediate changes to their operating policies, with Nevada setting the precedent.
Nevada Casinos go Mask-less
The Nevada Gaming Control Board quickly weighed in to establish guidelines following the announcement from the CDC. The NGCB's announcement came shortly after, Gov. Steve Sisolak shared that the state would be taking the guidance from CDC and making it so that businesses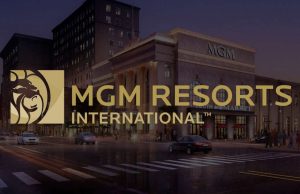 throughout the state would no longer require masks indoors or outdoors for vaccinated adults. Both Sisolak and the NGCB specifically addressed Directive 045, which previously required masks for all indoor gaming floor areas on local properties.
It's worth noting that the NGCB has said it will not require or keep casinos from asking about a guest's vaccination status. If they choose to do so, casinos can continue to have their own mask rules and requirements. The board has also urged all casinos to continue using signage to indicate that only guests who have been fully vaccinated should be going mask-less on the gaming floor.
Casinos Making an Immediate Change
Casinos throughout Nevada have already begun implementing revised policies to bring guests back to their gaming floors. Wynn Las Vegas issued a press release on Friday, sharing that they would be following the guidance of the CDC and NGCB, allowing vaccinated guests to go mask-less indoors at their Encore and Wynn facilities. Guests who are not vaccinated will still be required to wear masks, however the casino will not take any measures to verify a guest's vaccination status. The press released stated, "The resort trusts guests to take the appropriate precautions, based on their personal vaccination status." Wynn will however require proof of vaccination for its employees before they are permitted to take off their masks. The company has already reported that 91% of their employees have been fully vaccinated. Wynn and other casinos will be implementing the new mask rules as they also begin running at 100% capacity, with all of their plexiglass dividers removed from table games and slot machines
MGM Resorts recently began operating at 100% capacity with no social distancing requirements and will now add revised mask rules to their operation as well. MGM announced that fully vaccinated customers will be able to go mask-less, however workers will still be required to wear masks, regardless of their vaccination status. The changes will apply to all of MGM's properties in Las Vegas, including the Bellagio Resort & Casino, ARIA Resort & Casino, MGM Grand Hotel & Casino, Mandalay Bay Resort and Casino, Park MGM, The Mirage Hotel & Casino, New York-New York Hotel & Casino, Luxor Hotel and Casino, and Excalibur Hotel & Casino. MGM has been working to provide onsite vaccinations through a partnership with Community Ambulance, a privately-owned ambulance company in Southern Nevada. Now their efforts are beginning to pay dividends, as operations approach normalcy for the first time in over a year.
Increased Vaccinations Bode well for Industry
Since the start of 2021, the number of people receiving their vaccines has steadily increased throughout the country. In the past few months, the vaccine has become available to all adults who wish to receive it, and most recently has been made available for any U.S. citizen ages 12 and up. The rapidly evolving vaccination process has made it possible for just about anyone in the country to get a vaccine.
According to the CDC, nearly 60% of U.S. adults have received at least one dose of the vaccine, and 45% are already fully vaccinated. Throughout the process, officials have referenced the 70% mark as the milestone for when the country can begin returning to normal. The CDC's decision to lift restrictions for people who are fully vaccinated is the first step in that process, and the decision will certainly help casinos get back to pre-COVID revenue numbers. Nevada casinos have now set the precedent, and in the coming weeks casinos throughout the country will follow suit, as the gaming industry looks to get back to normal operating procedures in the near future.