A 2018 Supreme Court decision might have paved the way for legal online sports betting in the United States, but the history of sports betting in the US goes back much further. Though horse betting is what really took hold during the earliest days of the United States, the rise of organized sports such as baseball and football brought with it sports betting.
History of US Online Sportsbooks
The history of sports betting in the United States can be traced back to post-World War II Nevada, where it was first legalized. Already the lone gambling hub in the United States, it was no surprise that it took little time for the Silver State to legalize sports betting as well. Only two years after sports bets began being accepted in Nevada, the Federal Government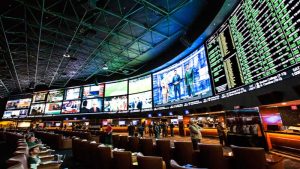 announced a 10% tax on all sports betting operations.
What this tax effectively did was stop sports betting in its tracks, both in Nevada and across much of the rest of the country. Another—albeit unintended—consequence of this tax (and other future government action) was that would-be sports bettors were driven underground, to black market bookmakers that were often associated with organized crime.
The 1960s Crackdown
Through the 1950s, the only reason the United States did not see an expansion of legalized and regulated sports betting is due primarily to the aforementioned Federal tax. By the time the 1960s came about, the Federal Government was making a more ardent effort to curb illegal, underground sports betting.
The Federal Wire Act of 1961 was the first and most significant piece of legislation that worked to ban sports betting. It targeted individuals and organizations that were knowingly using "wire communication facilities for the transmission in interstate or foreign commerce of bets or wagers or information assisting in the placing of bets or wagers on any sporting event or contest, or for the transmission of a wire communication which entitles the recipient to receive money or credit as a result of bets or wagers, or for information assisting in the placing of bets or wagers…"
Because most of the bookies of the day were underground, most bets were placed when a bettor called their bookmaker by telephone and verbally locked in individuals wagers. The passing of the Wire Act made this practice illegal. The Travel Act, which was passed in the same year, issued a ban similar to that of the Wire Act's, only it pertained to "whoever travels in interstate or foreign commerce or uses the mail or any facility in interstate or foreign commerce, with the intent to distribute the proceeds of, further any, or promote unlawful activity."
In simpler terms, the Travel Act effectively illegalized any and all forms of gambling that were not sanctioned by the state(s) within which they were taking place. A few other pieces of anti-gambling legislation were passed during the early parts of the 1960s, but illegal sports betting was still taking place all over the country.
Legal Gambling Expanded, Sports Betting Still Left Out
As the 60s gave way to the 1970s, attitudes toward gambling in the United States began to relax. Not only was Las Vegas a booming hub of luxurious resort casinos, Atlantic City, New Jersey became its own gambling hub on the East Coast. Despite all of this, the Federal laws that were in place made any talk of sports betting operations stop in their tracks.
On top of this, a series of high-profile sports scandals, where players were either shaving points or otherwise attempting to manipulate the outcome of an event in which they were participating, gained publicity. This led to the leaders of major collegiate and professional sporting leagues in the United States to take on an overly negative view of sports betting. With these increasingly powerful sports organizations opposed to sports betting, it became even tougher for legalized and regulating betting to become a reality.
Before going any further, it is important to note that the anti-sports betting bills that were passed in the 60s were primarily aimed at places where sports betting was not legal. In Nevada, for example, The Wire Act did not carry any significance because the state had already legalized sports betting. Now, if a Las Vegas sportsbook were to have been accepting wagers by phone or mail from someone in another state, that is when the law would have been broken.
PASPA Deals a Lasting Blow
If existing Federal Laws were not already discouraging states from legalizing sports betting, the 1992 Professional and Amateur Sports Protection Act dealt any hope for sports betting a final blow. Quite simply,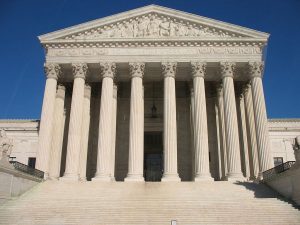 the 1992 Act banned any and all states from legalizing sports betting. The aforementioned professional sporting leagues that had grown so opposed to sports betting played a pivotal role in getting this piece of legislation passed.
While PASPA spelled doom for sports betting in virtually the entire United States, there were a few exceptions. Nevada, Delaware, Oregon, and Montana all had laws on the books that legalized some forms of sports betting, and as a result they were able to continue operating as they always had.
UIGEA Makes Things Worse
In 2006, the Unlawful Internet Gambling Enforcement Act (UIGEA) was passed. What this law did was drastically reduce the number of online sports betting options available to those in the United States. Even though plenty of Federal laws prevented sports betting from being offered within the United States, bettors who wanted to were able to freely sign up and deposit at sportsbooks that were operating out of foreign countries. UIGEA made it illegal for US financial institutions to handle or deal with funds stemming from online gambling, and the credit card and bank transfer deposits that were once taking place were no longer legal. This led to a mass exodus of reputable online sportsbooks, leaving behind shady operators who only supported even shadier and unreliable methods of banking.
Only a few years after UIGEA was passed, Delaware became the first state other than Nevada to offer sports betting. You see, even though PASPA (passed in 1992) allowed for Delaware, Oregon, Montana, and Nevada to retain sports betting operations, Nevada was the lone state that actually did. So what Delaware did in 2009 was reactivate the sports betting program that had been in place since the 1970s.
It must be noted that while sports bets again began being accepted in Delaware, the types of bets that were approved were extremely limited. The only sports betting allowed in Delaware was on National Football League games, and the only type of bets that could be placed are parlays consisting of at least three teams and no more than 12 teams. So while you could go to Delaware to place sports bets, you could only do so throughout a certain number of months and only on games that took place on specific days.
It was around this same time when the state of New Jersey also began standing up to the Federal ban on sports betting.
New Jersey Steps Up
A man and New Jersey state lawmaker by the name of Ray Lesniak played perhaps the most integral role in bringing legalized sports betting to New Jersey. His first move was to bring about legal action against the US Attorney General at the time, Eric Holder. Though this effort was an abject failure, it did not stop Lesniak in his pursuit to legalize sports betting.
Shortly thereafter, Lesniak changed his focus from the Federal Government to his home state of New Jersey. What happened next was that he helped pass an amendment to the state constitution of New Jersey that would legalize sports betting if and when PASPA was struck down. In other words, should a day ever come that PASPA was ruled to be invalid, New Jersey would then allow, legally, sports betting to take place at casinos and racetracks.
The amendment was approved in 2012 and the state of New Jersey began offering licenses that would become valid if and when PASPA was struck down. By this time, however, Governor Chris Christie had had enough of the song and dance and stated his intentions to move forward with the full-blown, statewide legalization of sports betting. Unfortunately, that is when most professional sports leagues in the United States initiated legal action to stop Christie.
Chris Christie and the professional sporting leagues went back and forth in court for years before the issue was taken up by the Supreme Court of the United States; something that shocked nearly everyone. Despite the objections of professional sports commissioners, May of 2018 saw the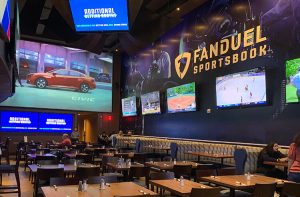 Supreme Court strike down PASPA as being Unconstitutional.
The Supreme Court noted that Congress is able to draft new legislation regarding the legality/scope of sports betting if it would like to take the issue up, but otherwise the subject will be left up to individual states. In other words, it was fully the right of individual states to determine whether or not sports betting would become an expressly legal activity. As you could have probably guessed given how popular sports are in the modern American society, it did not take long for New Jersey (and other states) to begin accepting sports bets both at casinos and online.
New Jersey Online Sportsbooks
As we discussed above, New Jersey played a pivotal role in legalizing sports betting not just in the Garden State, but in the whole of the US. When the Supreme Court struck down PASPA as being Unconstitutional in May of 2018, legislation was already in place that would expedite the actual placing of sports wagers in New Jersey.
Thanks to this, it did not even take a full month for Atlantic City casinos (and other horse tracks around the state) to begin accepting wagers in their newly-created sportsbooks. As for online sports betting in New Jersey, that did not happen quite as quickly. It wasn't until the start of the 2018 NFL season (September of 2018) that online sportsbooks went live in New Jersey. From the jump, there were eight sportsbooks, however that number quickly grew and continues to grow to this day.
A full listing of the available online sportsbooks in New Jersey is as follows:
–888 Online Sportsbook New Jersey
–Bet365 Online Sportsbook New Jersey
–BetAmerica Online Sportsbook New Jersey
–BetMGM Online Sportsbook New Jersey
–Caesars Online Sportsbook New Jersey
-DraftKings Online Sportsbook New Jersey
–FanDuel Online Sportsbook New Jersey
–Fox Bet Online Sportsbook New Jersey
–Golden Nugget Online Sportsbook New Jersey
–PointsBet Online Sportsbook New Jersey
–Resorts Online Sportsbook New Jersey
–SugarHouse Online Sportsbook New Jersey
–theScore Bet Online Sportsbook New Jersey
–UniBet Online Sportsbook New Jersey
–William Hill Online Sportsbook New Jersey
Pennsylvania Online Sportsbooks
Even though the 2018 Supreme Court decision that struck down PASPA paved the way for legal online sports betting across the United States, not every state moved as quickly as New Jersey. Pennsylvania was a bit of an exception to this because that state, like New Jersey, had passed a law in 2017 that would take effect the moment PASPA was struck down.
Despite this, the Pennsylvania Gaming Control Board took their time before allowing sports betting operations to move forward. This statement is even truer as it relates to online sports betting. The first in-person wagers were accepted toward the end of 2018, while online sports betting had to wait until May of 2019; a full year after the Supreme Court had delivered its bombshell decision regarding PASPA.
The currently available online sportsbooks in Pennsylvania are as follows:
–DraftKings Online Sportsbook Pennsylvania
–FanDuel Online Sportsbook Pennsylvania
–FoxBet Online Sportsbook Pennsylvania
-Rivers Online Sportsbook Pennsylvania
–SugarHouse Online Sportsbook Pennsylvania
–UniBet Online Sportsbook Pennsylvania
Nevada Online Sportsbooks
Nevada's sports betting history began back in the late 1940s, when state lawmakers legalized sports betting as a means of combatting illegal bookmakers who were tied to organized crime. As you could probably guess, the legalization of sports betting was an almost instant success. For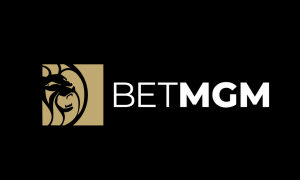 the next few decades, there really wasn't much news regarding sports betting in Nevada other than it was a proven success. As time passed and more jurisdictions across the United States moved further away from legal sports betting, the industry in Nevada—specifically Las Vegas—continued to boom.
In the early 1990s, Nevada's sportsbook operators received more good news, this time in the form of a new law which made sports betting illegal everywhere in the United States, with only a few exceptions. Even though the 1992 Professional and Amateur Sports Protection Act dealt a death blow to the legal sports betting aspirations of much of the United States, Nevada was mostly spared. Thanks to Nevada having already had an established legal and regulated sports betting industry that had been in existence for nearly 50 years, PASPA did not apply to the Silver State. Despite this, the establishment of a legal, regulated sports betting industry did not come to fruition as easily as you might think.
Globally, online sports betting began picking up steam during the early parts of the 2000s. While, during those earliest of days, most online sportsbook operators were based and operating in Europe, Nevada lawmakers began flirting with the idea of legal online sports betting. Things stalled for a few years, but in 2010 the Nevada Gaming Control Board was given the green light to begin issuing licenses to qualified sportsbook operators, many of which bore the names of the resort casinos that lined the Las Vegas Strip.
In more recent years, the overturning of PASPA means that Nevada's online sports betting industry now has some competition, but that only means positive things for bettors. Below, you can find a full listing of the available online sportsbooks in Nevada:
-B-Connected Nevada Online Sportsbook
-BetMGM Nevada Online Sportsbook
-NV Sports Nevada Online Sportsbook
-Station Casinos Nevada Online Sportsbook
-South Point Nevada Online Sportsbook
-Treasure Island Nevada Online Sportsbook
-Westgate Nevada Online Sportsbook
-William Hill Nevada Online Sportsbook
-Wynn Nevada Online Sportsbook
Information on Account Creation and Banking at Nevada Online Sportsbooks
Something that is worth noting as it relates to the account creation and banking processes at Nevada's legal online sportsbooks is that an account must be created in person. In addition to the creation of a sports betting account in person, bettors are required to make their first deposit at the time of account creation (or any other time, so long as the first deposit is made at a physical sportsbook). This is an interesting regulation that is unique to Nevada.
To recap, creating an account only takes a few minutes, but to bet via mobile sportsbook apps in Nevada you must go to a physical sportsbook location to create your account and make your initial deposit. Beyond that one-time visit, everything else can be done from the mobile application, from betting, to depositing, withdrawing, and everything else you would expect.
Indiana Online Sportsbooks
Once PASPA was struck down in 2018 Indiana did not waste too much time before approving the legalization of sportsbooks within the state. As one of the gambling leaders in the midwestern United States, Indianan lawmakers felt it necessary to beat neighbors Illinois to the punch in terms of legalizing sports betting. Once the state approved the bill in early October of 2019, it took barely a month before sports betting at physical casinos went live. Only about three weeks later, the state's first online sportsbooks launched.
Online sports betting in Indiana is a lot like it is with other states in that all online sportsbook operators must be partnered with a physical betting location. The Indiana Gaming Commission oversees and regulates the entire industry and mandates that all bettors enable location services to ensure that bets are placed from within Indiana. The available casinos in Indiana include the following:
-BetAmerica Indiana Online Sportsbook
-BetMGM Indiana Online Sportsbook
-BetRivers Indiana Online Sportsbook
-Draftkings Indiana Online Sportsbook
-FanDuel Indiana Online Sportsbook
-PointsBet Indiana Online Sportsbook
Illinois Online Sportsbooks
Illinois online sportsbooks did not come online as quickly as some others, but when the gates finally did open there was a nice influx of sportsbook brands ready to entertain Illinois residents. If you have placed legal sports bets online in other states, you will see many of the same brands operating in Illinois, such as BetRivers and FanDuel.
As is the case in basically all US jurisdictions where online sports betting is legal, Illinois requires that prospective bettors both prove that they are of legal gambling age (21+) and are located within the state of Illinois. Typically, these two items are confirmed by way of the last four digits of a social security number in addition to the enabling of geolocation services on your smartphone, tablet, or laptop. Below, you will find a full listing of the presently available legal and regulated Illinois online sportsbooks:
– Draftkings Online Sportsbook Illinois
– FanDuel Online Sportsbook Illinois
– PointsBet Online Sportsbook Illinois
– BetRivers Online Sportsbook Illinois
– William Hill Online Sportsbook Illinois (Coming soon)