FanDuel was founded in 2009 in New York City and has since become one of the most well-known bookmakers and daily fantasy sports providers in the United States. As the FanDuel brand gained traction over the years, it eventually attracted attention from Paddy Power (Betfair), a popular Irish bookmaker. Paddy Power acquired FanDuel, allowing them to keep their name and brand identity, which had become largely recognizable throughout the country. Paddy Power's acquisition came in May of 2018, the same month that the United States Supreme Court lifted the ban on sports betting throughout the country.
Today, FanDuel offers a number of online and mobile sportsbooks throughout the country; their operation in the state of Pennsylvania began in March of 2019.
Company Background and Licensing
The FanDuel brand has grown tremendously since 2009. What started as a small fantasy football company, has blossomed into an industry-leading sports betting provider. Since the Supreme Court's decision to lift the ban on sports betting in the United States, FanDuel has launched online or in-person sportsbooks in six states and continues to expand their operation as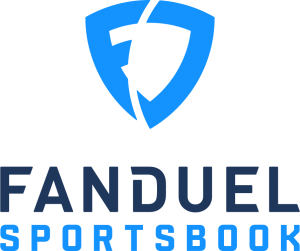 more and more states roll out legislation for sports betting. There should be no concerns over the legitimacy of FanDuel's operation; they have been here since the start, providing bettors with safe and legal sports betting options throughout the United States.
Like its neighbor state New Jersey, Pennsylvania law requires all online sportsbooks to be linked with an appropriately licensed and regulated brick-and-mortar betting location. Bettors in the state of Pennsylvania will notice upon logging in via the site or mobile app that FanDuel PA sportsbook is linked with Valley Forge Casino Resort, just outside of Philadelphia.
Sports, Leagues, and Betting Markets Available
Given the fact that FanDuel is New York-based company, it should come as no surprise that their sportsbook is centered around United States' most popular professional leagues. Upon signing into the FanDuel PA sportsbook, bettors will find the most popular United States sports betting options listed under the "Popular" tab. Most often these offerings include NBA, NFL, NHL, MLB, and even college sports, depending on what sports are in season. The "Popular" tab may also feature high priority English Premier League matches, MMA or boxing matches, or popular tennis or golfing tournaments. While the major leagues in the United States tend to dominate the "Popular" tab on FanDuel PA sportsbook, there are still a wide variety of offerings from other leagues throughout the world. The FanDuel PA sportsbook offers the following betting options:
• American Football
• Australian Rules Football
• Baseball
• Basketball
• Boxing
• Cricket
• Darts
• Golf
• Hockey
• MMA
• Motor Racing
• Soccer
• Rugby
• Tennis
While the variety of sports to bet on is sufficient, it is clear that domestic competitions are favored in terms of coverage. Domestic leagues and competitions, such as the NBA or NFL, tend to offer a range of betting options for each match, including a variety of prop bets for the match and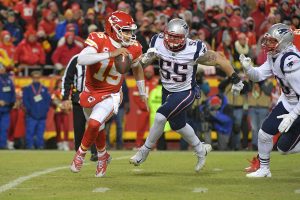 individual players. Foreign leagues, such as the Canadian Football League or Euroleague basketball, have very limited options in comparison. Additionally, less popular foreign competitions may be omitted completely from FanDuel PA sportsbook. For example, lower tier soccer leagues or competitions in foreign countries may not have any odds at all. Generally speaking, FanDuel has excellent offerings on all of the most popular sporting events, but coverage dwindles for less popular matches and events.
Live Betting
Live betting is easily accessible through FanDuel PA sportsbook. After logging in, bettors will see one of the very first tabs listed is "Live." The live betting is easy to navigate, as it is organized by the league and sport being played.
Much like their pre-match betting, FanDuel PA sportsbook offers live betting on just about any competition you could want to place a wager on. When looking at the queue of live betting options, it is clearly organized in a way that prioritizes domestic competition, listing all American sporting events at the top. This, however, does not mean foreign competitions are not included. The organization of the live betting section is logical, given that bettors in PA are most likely interested in domestic competition. It could be argued that the choice to organize the live bets in this manor is reflective of the overall viewership of each competition being offered, from most-viewed to least-viewed. It also is possible that bettors may see some live betting options for foreign competitions that were unavailable for pre-match wagering. In other words, if there are no listings in Irish Division 1 soccer, bettors may find the match under the "Live" tab once the match has kicked off.
Live Streaming and Play-by-Play
IMGArena and FanDuel have forged a partnership that will allow live, in-game bettors to follow the action from within the live betting portal. In addition, certain out-of-market NHL games are able to be live streamed so that you can actually watch the action as it is happening. For games that aren't streamed, many will feature a play-by-play update feature that lets bettors follow the action through live stats and other updates.
These are features you will seldom see at other US online sportsbooks, and something very few Pennsylvania competitors are able to offer. It also provides bettors with insights that they might not have been able to attain in the past, or at least not be able to attain so easily. With all of this being said, the NHL games that will be available for streaming are those outside local markets and also not on national television. For Philadelphia Flyers and Pittsburgh Penguins fans, this means you will unfortunately have to stick to watching your teams on the TV.
Mobile Betting
FanDuel PA sportsbook does offer mobile betting options for registered account holders, making it easy for bettors to place their wagers when they are on the go. While the app is compatible with both iOS and Android devices, it is important to note that the app is not available in both app stores. Anyone using an iPhone can download the app via Apple's App Store, however Android users will not find the app in Google's Play Store. Android users must instead visit FanDuel's site via their mobile browser and download from there.
FanDuel PA sportsbook has done an excellent job of maintaining consistency between their desktop site and mobile app. Bettors don't have to worry about any learning curve or missing features or betting options when switching between their laptop and mobile device. The mobile app includes the "Popular," "Live," and "Odds Boost" tabs just like its web-based counterpart. Users can also deposit and withdraw right from the app.
FanDuel PA sportsbook does require its mobile app users to enable GPS location services. This helps FanDuel ensure that all bettors are placing their wagers within the state of Pennsylvania, since gambling laws can differ greatly between states. Users can log into the app when they are out of the state, but they will be blocked from placing any wagers.
Odds Boosts
Odds Boosts are a promotion that is unique to FanDuel. Odds Boosts, unsurprisingly, boost the odds on specific selections for upcoming events, in order to encourage bettors to take those bets under the more favorable odds. These bets can be same game parlays, parlays, prop bets, or a variety of other bets. The following are two examples of a FanDuel Odds Boost:
Lebron James to record a triple double – Max Bet $50: Was +300 Now Boost to +360
Islanders, Flames, and the Blues to all win – Max Bet $50: Was +314 Now Boost to +350
FanDuel PA sportsbook updates their Odds Boost daily, and conveniently lists them on their own tab next to the "Popular" and "Live" bets. Odds Boosts are usually offered for the most popular events and competitions for each sport.
Welcome Bonus and Other Promotions
FanDuel offers a risk-free bet promotion for all new sportsbook customers. This promotion allows bettors to place their first bet, up to $500, with the guarantee that it will be refunded in site credit if it loses. According to the terms and conditions of the promotion, the refund can take up to 72 hours, however, it is often refunded instantly. FanDuel will apply the risk-free bet to the first bet for new users, as long as the new user has opted in for the promotion. It is important to note that this particular promotion does carry a play-through requirement, meaning that the bettor must wager an amount equal to their first bet before withdrawing any winnings. In other words, a first bet of $100 that wins would require the user to then make another $100 worth of bets before withdrawing any winnings.
In addition to their risk-free bet promotion, FanDuel offers a refer-a-friend bonus to anyone who creates a FanDuel account. New users are given a referral link that they can give to friends who do not have an account, and any user who creates an account via that link will earn a site credit bonus for themselves and the person who gave them the referral link. Any account that signs up via the referral link must meet a wager requirement within 28 days of signing up. The wager requirement requires the referee to place a wager of $10 or more within 28 days of creating their account. For each referral that meets the wager requirement, the referrer will receive $50 in site credit for themselves and $50 will be credited to the referee. This promotion is limited to 10 referrals per referrer.
FanDuel is known for their variety of enticing promotions across numerous sports leagues and events. New promotions can be added or removed each week, while others remain static and are offered on a consistent basis. A consistent promotion that FanDuel sportsbook PA offers is Multi-Sport Parlay Insurance. Under this promotion, any bettor who places a parlay of five or more legs on any sport and hits on each leg except one is eligible for a refund. This promotion carries a $25 maximum refund and only applies to legs with odds greater than or equal to -200. In addition to the Multi-Sport Parlay Insurance, FanDuel typically offers NHL, NBA, and other popular league promotions.
Banking Options
Given their reputation as an industry leader for daily fantasy sports and sportsbooks throughout the United States, FanDuel PA sportsbook has numerous banking methods for bettors to deposit and withdraw. Their options make it easy for anyone to deposit and start playing, and they utilize a combination of traditional and online payment methods. Below are the payment available baking methods for FanDuel PA sportsbook.
Credit and Debit Cards: FanDuel currently accepts deposits from Visa and MasterCard but cannot accept deposits from Discover or AMEX cards. Most major banks will allow online wagering via debit cards; however, the following banks will decline transactions with FanDuel: Bank of America, Capital One, Chase, Union Bank, and Huntington Bank. FanDuel also encourages its users to check with their bank about whether or not deposits will be flagged as a cash advance, and thus incur an additional fee.
FanDuel Prepaid Cards: Bettors can apply for a prepaid card via FanDuel's website. The prepaid card, which is supported by Discover, is linked with the bettors account and can be funded with Visa, MasterCard or ACH. The card can then be used to deposit or withdraw from the bettor's linked account. A noteworthy benefit of this card is the fact that it can be used anywhere Discover card is accepted.
ACH (E-Check): This method allows bettors to transfer funds electronically from their checking account to their FanDuel account. In order to use this method, bettors must provide their routing and account number for their checking account, as well as their state issued identification. Through this method, bettors can transfer funds that will become immediately available in their account.
Online Bank Transfer: Similar to the ACH transfer, the online bank transfer makes it possible for bettors to transfer funds that can immediately become available. In order to do this, users must enable Online Bill Pay through their online banking account. Through FanDuel, they can use their online banking login credentials to transfer funds immediately.
PayPal: Any PayPal linked with a bank account can be used to deposit and withdraw funds with FanDuel. With that being said, it is important to note that PayPal withdrawals can only be executed if that same PayPal account has already authorized a deposit.
Checks: FanDuel will accept cashier checks, money orders, banker's drafts, and personal checks that are made out and sent to the appropriate address.
PayNearMe: Bettors can click the PayNearMe link on the deposit page to print or send a bar code to their phone. This bar code can then be scanned at the nearest 7-Eleven, CVS, or Family Dollar in order to complete the deposit process in person. The funds for this deposit are usually available within 15 minutes.
Wire Transfer Deposit: Funds can be transferred directly from a bettor's bank account to FanDuel's bank account in order to then deposit to the user's FanDuel account. Processing can take up to 24 hours.
FanDuel also operates an online sportsbook in New Jersey. Read our full review here.