Before 2000, you would not have seen any sort of gambling taking place in Pennsylvania, especially not sports betting. Even though it took a little bit of time, there are now plenty of gambling options available, including sports betting. While people who are over the age of 21 can place bets at a number of physical gambling locations (namely racetracks and casinos) in the Keystone State, online sportsbooks make placing sports bets something that can happen literally anywhere within the state.
The purpose of this page is to introduce you to the landscape of legal and regulated online sports betting in Pennsylvania. We will cover all the things a prospective player will need and want to know prior to signing up and placing wagers from a laptop or mobile device.
History of Pennsylvania Online Sportsbooks
The history of online sportsbooks is one that really begins with the beginning of gambling in Pennsylvania. Unlike neighbor New Jersey, which had legalized gambling for decades, Pennsylvania did not have any form of legal gambling until 2004, when a piece of legislation known as the Racehorse Development and Gaming Act was passed. This paved the way for the establishment of the state's first physical gambling locations.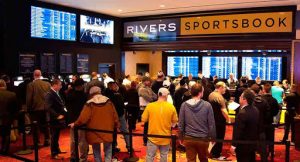 While 2004 marked the beginning of legal and regulated gambling in the Keystone State, online sports betting—and online gambling in general—did not come close to being a reality for more than 10 years.
Pennsylvania Gambling Industry Expands Further
During the earliest days of legal and regulated gambling in Pennsylvania, the majority of gambling that was able to take place included horserace betting and slot games. In 2010, the scope of legal gambling in PA expanded in that table games were able to be played at the state's casinos and racetracks. It was around this same time that talk of online betting began surfacing.
The problem Pennsylvania—and most other states—faced was the fact that sports betting was illegal on the Federal level. In 1992, the Federal Government of the United States enacted the Professional and Amateur Sports Protection Act which made any and all types of sports wagering illegal in the whole of the United States, with only a few exceptions. Despite several efforts spearheaded by the state of New Jersey, sports betting remained illegal in most of the country through the first through years of the 2010s.
Pennsylvania Legalizes Sports Betting, Court Battle Ensues
Around 2015, Pennsylvania lawmakers—namely Representative Jason Ortitay—introduced a bill that would not only expand the scope of gambling in Pennsylvania even further, but also legalize sports betting. The funny thing about this bill is that, at face value, it was never meant to change or even expand the scope of legal and regulated gambling in PA. The bill's original purpose was to alter the state's gambling hotline, but by the time it was signed by Governor Tom Wolf in October of 2017, sports betting was legal in Pennsylvania. Of course, because PASPA was still in effect at the Federal level, sports betting in PA would be legalized if and when that piece of legislation was struck down; something that seemed to be very possible by 2017.
New Jersey Forces SCOTUS to Overturn PASPA
Believing that legal and regulated sports betting was a state (not Federal) issue, New Jersey voters moved to approve sports betting in 2012. In the immediate wake of this decision, many of the major professional sports leagues took legal action against the state of New Jersey. In essence, the leagues argued that New Jersey's voting to approve sports betting did not matter, because sports betting was still an illegal activity on the Federal level.
Even though New Jersey was defeated by way of a series of lower court decisions, the case was eventually brought before the Supreme Court of the United States; the country's most powerful judiciary body. In what was a surprise decision, the Supreme Court decided that PASPA was Unconstitutional and would therefore be struck down. This decision did not legalize sports betting across the country, but rather paved the way for each state to decide for themselves whether sports betting would be legal or not. Thanks to Pennsylvania's having passed a law back in 2017, the overturning of PASPA in May of 2018 meant that sports betting in Pennsylvania was immediately legal.
Though Pennsylvania did not waste much time in getting physical sportsbooks up and running, they did take their time with online sports betting. In all, online sports betting in Pennsylvania went live in May of 2019, almost exactly one year after PASPA was struck down.
Online Sportsbooks in Pennsylvania Today
It might have taken almost a full 12 months for legal and regulated online sportsbooks to go live in Pennsylvania, but once they did the market became populated in the blink of an eye. The following is a full listing of the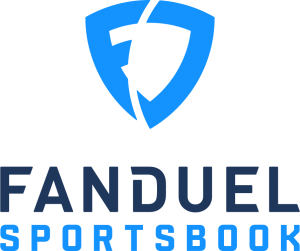 available online sportsbooks in Pennsylvania currently as well as everything you need to know about the online sports betting landscape in the Keystone State:
–DraftKings Online Sportsbook Pennsylvania
–FanDuel Online Sportsbook Pennsylvania
–FoxBet Online Sportsbook Pennsylvania
–Rivers Online Sportsbook Pennsylvania
–SugarHouse Online Sportsbook Pennsylvania
–UniBet Online Sportsbook Pennsylvania
What Sports Can You Bet On?
In terms of what sports you are able to bet on in Pennsylvania, there really is no limit. Unlike other states that may ban betting on in-state collegiate teams, Pennsylvania does not restrict sports betting in this way. The only markets that are not able to be offered by PA online sportsbooks are entertainment and politics betting as well as wagers on eSports competitions.
Mobile Applications Available for Download
It goes without saying that all legal and regulated online sportsbooks in Pennsylvania can be accessed from any laptop or desktop, but they are also compatible with mobile devices, including tablets and smartphones. Going one step further, all online sportsbooks in PA will be available for download to both Android and Apple iOS devices. Because most of these apps do not exist in the Google Play Store or Apple App Store, you will need to download them directly from the online sportsbook's site.
Simple and Easy Registration
In almost all cases, creating an account at a Pennsylvania online sportsbook is a process that takes no more than a minute or two. Because state law mandates that all sports bettors must be of at least 21 years of age, they will need to validate your identity before a sportsbook account can be created. Usually this is done by providing the last four digits of your Social Security number.
Location Monitored by GPS
Because Pennsylvania online sportsbooks can only offer sports betting services to people who are physically located within the state, all applications and sportsbook websites are equipped with GPS tracking. This is also required by state law.
Commonly Accepted Banking Methods
In terms of depositing and withdrawing at PA's online sportsbooks, things could not be any simpler nor more straightforward. There exists an abundance of banking methods, many of which feature no fees whatsoever.
Credit and debit cards are an easy way to make a deposit at a Pennsylvania sportsbook, but it must be noted that you cannot withdraw winnings via a credit/debit card. In addition to this, some banks will prevent a deposit from going through due to their own policies regarding real money wagering.
Banking methods that can support both deposits and withdrawals including wire transfers, e-wallet deposits (Skrill and PayPal), and a bill pay option that allows you to deposit into an account in the same fashion as you would pay a utility bill online. It is important to note that not every Pennsylvania online sportsbook is going to offer the same exact banking methods. If you prefer a specific banking method, it is important to do some research prior to signing up and creating a player account.