Unibet is a brand that is easily recognized throughout Europe and has recently been making a name for itself across the pond in the United States. Since the United States Supreme Court's decision to lift the ban on sports betting throughout the country in 2018, a number of states have established legislation for sportsbooks like Unibet to begin offering lines to new customers. Unibet is one of the many sports betting companies who have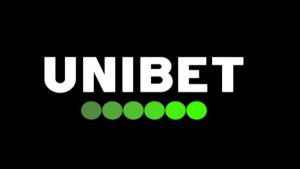 since sought to capitalize on this opportunity.
The following sections take a closer look at Unibet online sportsbook PA to provide further information about how the sportsbook came to be and how it stacks up in comparison to other popular sportsbooks in the state.
Company Background and Licensing
Originally founded in London in 1997 by Anders Ström, Unibet has since evolved into an international online gambling company that serves over 11 million customers across more than 100 countries. Unibet's parent company, the Kindred Group, is renowned for its many popular gaming brands and is headquartered in Malta. Unibet began taking bets in 1998 and launched their first online betting website in the following year. By 2004, Unibet was already serving 300,000 customers in 100 countries, helping them build the respectable and reputable brand that it is today.
Unibet has established sponsorships with popular European professional soccer teams like Aston Villa and Middlesbrough. Since launching its sportsbook in PA, Unibet has looked to continue creating strong ties with professional sports teams in the areas they serve, by partnering with the 2018 Super Bowl Champion Philadelphia Eagles. These partnerships give credibility to the already impressive resume that Unibet has established globally.
On October 5, 2019, Unibet opened its first PA sportsbook at Mohegan Sun Pocono. Pennsylvania law requires all online sportsbooks to be tied to a brick-and-mortar casino location, so the opening of this sportsbook was the first stepping-stone in launching their online platform, which went live on November 12, 2019.
Sports, Leagues, and Betting Markets Available
Being a European-based company, bettors might assume that Unibet's offerings are limited to Euro-centric sporting events; this is most certainly not the case. Unibet's offerings are both extensive and impressive. That being said, the presentation of available events and markets can be overwhelming and even confusing for anyone trying to navigate the sportsbook. The homepage is bogged down by panels for "Trending," "Starting Soon," and "Highlights." While this does give bettors access to a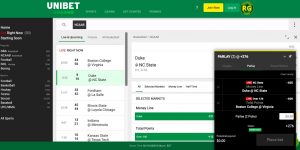 number of popular wagers and events, it does not come across as a seamless experience. The focus of your attention should be on the menu located on the left of these options, which offers a more concise selection of betting options like "Popular" and "All Sports." The saving grace for this complicated homepage is the fact that it does offer a search function, allowing you to easily search for your desired league, sport, or event.
Unibet's extensive betting options are as follows:
-Basketball
-Hockey
-Australian Rules
-Baseball
-Boxing
-Football
-Golf
-Motorsports
-Rugby Union
-Snooker
-Soccer
-Tennis
-UFC/MMA
In many ways, Unibet's sportsbook is similar to other PA sportsbooks, offering betting options for all of your favorite sports and some niche sports as well. The site does prioritize the day's most popular bets by placing them front and center under the Trending and Highlights tabs; it also lists the most popular sports to bet on in the menu on the left-hand side. Given the fact that this is a PA sportsbook, these selections tend to include the events most popular in the United States' domestic leagues, such as the NFL, NBA, NHL, or MLB, with the exception of some popular European soccer competitions like the English Premier League or UEFA Champions League.
Keep in mind that Unibet is a company that has its roots in Europe, and for that reason their offerings extend well-beyond American sporting events. In fact, Unibet's offerings may be even more extensive in comparison to American-based sportsbooks like FanDuel or DraftKings. For bettors interested in foreign competitions like soccer, Australian rules football, or even snooker, Unibet has the lines you're looking for.
Live Betting
Unibet's online sportsbook does an excellent job of keeping you up to speed with what sports are about to begin through the "Starting Soon" selection, which is found on the homepage as well as the menu on the left-hand side of the site. This is a nice feature for anyone who enjoys betting on current action, rather than future competitions. Unibet also offers a number of options for players to engage in live betting.
When it comes to live betting, Unibet's offerings are just as extensive as their pre-match options. Under the "Live Right Now" section, bettors can select the match they want to bet on, where they can view the latest statistics for each team and the match they are playing in. Unibet also offers live streaming options for a number of the matches they feature on their site, making it easy for you to watch the games you're betting on.
Mobile Betting
Unibet online sportsbook PA is available for both iOS and Android devices. Those looking to download the app to their iOS device can simply access the App Store and download the Unibet PA – Sports Betting app and begin placing wagers. It is worth noting that many iPhone users have experienced issues with the app and reported that the app will break down occasionally. Android users will have to download the app from their mobile web browser, rather than the app store. Google Play does not support any real money gambling applications. After accessing the Unibet sportsbook site from your phone you can follow links for downloading the app to your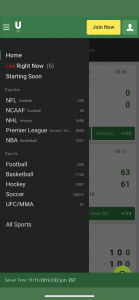 Android device. For whatever reason, Android users have reportedly less issues with the mobile app.
Despite its shortcomings, the app does a good job of providing everything you could want in terms of sports betting. In many ways it seems that the Unibet designed the app as the primary way for players to access the sportsbook, while the website was built to reflect the app. The confusing Trending and Highlights tabs are less overwhelming and fit more seamlessly within the app, and the drop-down menu neatly organizes other sports betting options, including upcoming events and live sports. For those interested in streaming the sports on their mobile devices, Unibet has integrated that option as well. Overall, players can expect to find the same impressive selection of bets that they see on the website on the app.
Profit Boost and Daily Odds Boost
Profit Boost and Daily Odds Boost are ongoing promotions offered by Unibet that are comparable to FanDuel's popular odds boosts. Both promotions have a maximum stake of $50, but neither promotion has restrictions on withdrawal. Both Profit Boost and Daily Odds Boost selections are updated frequently by the Unibet team, who select popular sports and markets for these types of wagers.
Profit Boost gives players the option of getting boosted profits on select bets with a max stake of $50. An example of a Profit Boost would be as follows:
25% Profit Boost you your first bet in the Dallas Cowboys vs. New York Giants game.
Daily Odds Boost work similarly, but usually deal with wagers placed on specific parlays or player prop bets. For example:
Nick Chubb to score a touchdown and Browns to win boosted to +135.
Despite being a European-based sports betting company, these promotions usually reflect the Pennsylvania market and feature popular American sports, with the occasional high-profile European soccer match.
Welcome Bonus and Other Promotions
Like any good sportsbook, Unibet offers a wide range of enticing bonuses and promotions for new players. For new players, Unibet has both a Sportsbook New Player Offer and a Refer a Friend Offer. Once you have established an account, Unibet also has ongoing promotions for Profit Boost and Daily Odds Boost (addressed in earlier sections of the review).
Upon creating an account, players will automatically qualify for the Sportsbook New Player Offer, which grants them $20 of free bets and a $250 risk-free bet. New accounts are given two $10 free bets with no deposit required; players simply select two bets to wager $10 on. There are no restrictions on withdrawal for these bets. Under the same promotion, players are granted a $250 risk free bet for their first bet. Players can bet up to $250 (minimum of $10) on the wager of their choice and get a refund in bonus money equal to the amount that they wagered within 72 hours of losing the bet. If the bet loses, the bonus money awarded must be used for additional betting and cannot be withdrawn. Players must also wager the bonus amount in 30 days of receiving it or else the bonus funds will expire. In other words, if a player loses a $100 bet then they will be awarded $100 in bonus money that must be wagered in the next 30 days. Bets for both of these promotions must be wagered at odds of -300 or higher.
The refer a friend bonus is common amongst sportsbooks in the state of PA, and Unibet's is no different. Players can use a personalized bonus code to refer new players. For every player referred a $25 bonus will be applied as long as that new player deposits a minimum of $25. Players will only receive a bonus for their first five referrals. The refer a friend bonus can easily be activated by clicking the available link in the top right corner of Unibet's online sportsbook. The $25 bonus has a 1x playthrough requirement before players can withdraw.
Banking Options
Given its reputation, it should come as no surprise that Unibet has a number of trustworthy and reliable options for depositing and withdrawing. These options make it easy for any player to quickly add money to their account or claim their winnings. All withdrawals will be processed within 72 hours of being placed and carry a $10 minimum (deposit or withdrawal). Below are the options for depositing and withdrawing at Unibet sportsbook:
PayPal: If you have a personal U.S. PayPal account you may make a deposit at Unibet sportsbook (PayPal Premier and PayPal business accounts will not work). You can simply select the option through the cashier and then enter the email address linked with your PayPal account. You can only deposit if you have an active bank account linked to your PayPal and you can only link one PayPal account to your Unibet account.
ACH e-Check: This method allows you to transfer funds directly between a checking or saving account and your account with Unibet. This method requires a U.S. bank account and can be completed by selecting the "VIP Preferred" option through the cashier.
Online Banking Transfer: This method gives you immediate access to funds through you Unibet account. This can be activated by enabling "Bill Pay" through your bank, linking your Unibet account with your checking or savings account (not business account). All you need for this method is your online banking user ID and password. This method can be completed with any of the following banks: Bank of America, BB&T, Chase, HSBC Bank USA, ING Direct, PNC, Regions, SunTrust, TD Bank, U.S. Bank, Capital One 360 or New York Community Bank.
PayNearMe: This is a service that allows you to deposit cash via a cashier at participating 7-Eleven, Family Dollar, and CVS stores in the state of PA. Before visiting one of these locations, select PayNearMe on your account and you will receive a printable barcode to load money onto your account. This method has a daily limit of $500.
Credit or Debit Cards: Unibet accepts both Mastercar and Visa credit/debit cards. This can be easily completed by following the steps once you have selected via the cashier. Make sure that your bank allows this type of transfer.
Cash: Given the fact that Unibet is tied to Mohegan Sun Pocono, players can choose to deposit via cash at this location for funds to become immediately available in their account.
Unibet Play+ Card: This method is essentially a gift card that can be reloaded via your debit or credit card. This is a fast and simple way to deposit and withdraw and it can be used wherever Discover is accepted.