US online casinos may look and feel exactly like those you will find in Canada, Europe, and across the rest of the world, but the way in which they exist is very different. The story of online casinos in the United States is far from simple and straightforward, and is still being written today. Though the industry is currently thriving and growing at what seems like an exponential rate, such was not always the case.
History of US Online Casinos
The history of online casinos in the United States actually begins with the very first online casinos to have ever existed. Back in the mid-1990s, the Caribbean island nation of Antigua and Barbuda legalized and regulated online gambling, namely online casinos. In Antigua, the piece of legislation that legalized online gambling was known as the Free Trade and Processing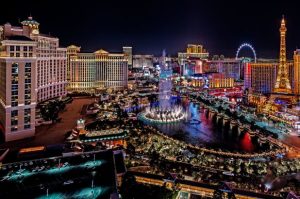 Act, and it served the purpose of issuing licenses to those who wished to offer real money casino games online. Even though that law was established in 1994, the first online casino (InterCasino) did not go live until 1996. At this point, anyone in the United States with an internet connection could be playing real money casino games online.
Around the same time, the Kahnawake Gaming Commission was created by Kahnawake band of Native Americans, located in Quebec, Canada. Much like in Antigua, the gaming commission created by the Kahnawake was and still is tasked with licensing and regulating online casino operators. Over the next few years, the number of gaming commissions and, by extension, online casinos began to grow at a rapid pace. What started out in 1996 as just a single online casino operator had, by 2000, turned into a global industry consisting of hundreds of different sites licensed by various gaming commissions in the Caribbean, UK, and elsewhere.
US Government Steps In
Lawmakers in the United States became interested in online casinos almost as soon as they existed. Unfortunately, the tone of the government as it related to online casino games was none too pleasant. In the 1990s, pieces if legislation were introduced that would allow only horse racing and state lottery games to be played online. Seeing as none of these pieces of legislation ever gained any traction, Americans continued to freely play at the wide array of offshore online casinos that were available.
2002 was when online casino players got their first signs of trouble. It was during this year that a US Appeals Court ruled that the Federal Wire Act—an Act created well before the internet ever existed—prohibited any sports betting that was transferred across "telecommunications lines" (ie. The internet). This same ruling clearly stated that the Federal Wire Act does not prohibit games of chance, but the US Department of Justice never agreed with this interpretation. From that point forward, the US Department of Justice made it publicly clear that it considered all types of internet gambling to be illegal, despite the courts saying exactly the opposite.
Online Casino Landscape Changes Dramatically
Up until the early 2000s, online casino players in the United States were able to freely play at the plethora of sites that were available to them. By mid-2004 however, both Google and Yahoo decided to remove any and all online casino advertising. This was a move spurred by the Department of Justice issuing an opinion saying that the aforementioned Federal Wire Act does, in fact, cover all forms of internet gambling. Even though no one was arrested and no real action was taken by the DoJ, this opinion alone was enough to cause a stir that altered the US online casino industry permanently. This announcement was widely viewed as explicitly contradicting the US Appellate Court's 2002 decision that the Federal Wire Act only applied to online sports betting.
The dominoes really began to fall in 2006 when the US House and Senate passed what was known as the Unlawful Internet Gambling Enforcement Act (UIGEA). Despite what it might sound, this piece of legislation did not explicitly ban any sort of online casino play. Instead, it barred banks and other financial institutions from facilitating transactions related to online gambling. Almost immediately, many online casinos that were based in other countries began disallowing players from the United States; a move that largely served to protect operators from possible future legal action on the part of the US Department of Justice. While this was mostly true, there were still a few operators that chose to continue accepting US players.
DoJ Seizure and New Jersey Taking the Lead
Throughout the majority of the first decade of the 2000s, players who wanted to take the risk could freely play at any of the offshore, unlicensed online casinos that were available to them. After all, even though the US government was stepping in, their sights were set on casino operators, not the individual players themselves. That all changed in 2009 when more than $30 million of players' funds were seized by the government. Though most of the money was taken from online poker players, online casino players were impacted as well.
Only a short while later, New Jersey became the first US state to approve online casinos. Quite simply, the bill that was passed allowed for online casinos to exist within New Jersey so long as they took bets solely from those (of age) persons who were geographically located within the state.
More States Make Online Casinos Reality
New Jersey wasn't alone and in 2013 we saw online casinos go live in Nevada and Delaware, in addition to the Garden State. Since then, Pennsylvania, West Virginia, and Michigan have all moved to legalize online casinos. Generally speaking, the states that have an established brick and mortar casino presence are also the ones moving towards legalizing online casinos as well. Being that legal and regulated online casinos can only exist once legislation has paved the way for them, it should come as no surprise that regulated online casino markets will trickle, rather than flood, in. After all, nothing that involves the government happens overnight. As we saw in New Jersey, it can take years before the idea of online casinos becomes a reality.
New Jersey Online Casinos
The first months of 2011 are when proponents of online casinos in New Jersey—and the United States as a whole—scored their first major victory in quite some time. The state government of New Jersey approved a piece of legislation that made online gambling legal in the state to anyone who was 21 years or older. This bill was passed thanks, in part, to the fact that Atlantic City was designated as the state's lone legal gambling hub. Because Ray Lesniak's bill mandated that servers hosting online casino platforms must be physically located in Atlantic City, any online bet being placed in the state of New Jersey would ultimately have to be "accepted" in the only city in which gambling was expressly legal. Unfortunately, the victory lap for this piece of legislation was short-lived as then-governor Chris Christie vetoed it on concerns regarding problem gambling.
Though it took almost two full years, the original piece of legislation that was vetoed by Christie was altered and ultimately approved by both the state government and Chris Christie. The difference between the newly-approved law and the one that was vetoed has everything to do with who is able to attain a state-approved license. Under the original bill, there was seemingly no restrictions relating to the type of business/entity that could apply for and receive a state gaming license. Under the approved piece of legislation, licenses issued by the state of New Jersey were given only to Atlantic City casinos. In other words, an online casino that wished to operate within New Jersey would have to be anchored to an AC casino before it could be given a license.
Verified by GPS
The most significant component to New Jersey's approval and legalization of online casinos is the location tracking. Because this is a law applicable only to New Jersey, the only way to avoid Federal scrutiny is to ensure that bets are only placed by those 21 years and older who are physically located within New Jersey at the time of the bet's acceptance. The state's gaming commission is tasked with utilizing GPS to ensure that all bets are placed within New Jersey's borders.
Understanding that other states may follow New Jersey's lead and allow for intrastate online casinos to exist, the aforementioned bill allowed for future

agreements that would see Atlantic City online casinos offer their services to folks who lived in other states where online gambling was approved.
During the later stages of 2013, when New Jersey's first online casinos began accepting bets, the online casino options were not quite as robust and expansive as many had hoped. Unsurprisingly, this changed in a hurry as competition in New Jersey (and nearby in Pennsylvania) caused operators to constantly improve their offerings. Nowadays, the number of online casinos available to those in New Jersey is larger than ever and growing all the time. A full listing of New Jersey online casinos can be found below:
–888 Online Casino New Jersey
–Bet365 Online Casino New Jersey
–BetAmerica Online Casino New Jersey
–BetFair Online Casino New Jersey
-Borgata Online Casino New Jersey
-Caesars Online Casino New Jersey
–BetMGM Online Casino New Jersey
–SugarHouse Online Casino New Jersey
–PartyCasino Online Casino New Jersey
-Resorts Online Casino New Jersey
–Mohegan Sun Online Casino New Jersey
-Hard Rock Online Casino New Jersey
-Pala Online Casino New Jersey
–Scores Online Casino New Jersey
-UniBet Online Casino New Jersey
–DraftKings Online Casino New Jersey
–Harrahs Online Casino New Jersey
Pennsylvania Online Casinos
Pennsylvania did not approve online casinos as quickly as New Jersey, but they did not waste too much time following suit. In order to really understand the manifestation of online casinos in Pennsylvania, one has to go back to the early 2000s, when the attitude towards gambling began to shift across the Keystone State.
Legalized Gambling Finally a Reality
Despite a large number of failed efforts to legalize gambling in a state that was known for conservative attitudes, proponents of gambling were finally successful in 2004. It was in this year that Act 71, as it is known, was approved by the Pennsylvania state government. Though the Act itself focused on horse tracks and the betting that would take place there, it also approved the existence of casinos.
Pennsylvania was like many other states in that it had a longstanding worldview which precluded that gambling was a social evil, one that brought about and lived alongside crime and a host of other amoral activities. Like many other states however, the turn of the 21st century saw a new generation of adults take over; a generation that was not scared of the specter of gambling.
By the end of the first full year of legalized casino gambling in Pennsylvania, taxes accrued to the tune of several hundred million dollars.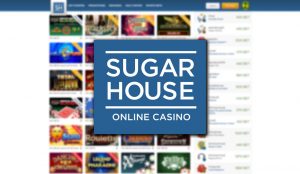 As the obvious benefits of legalizing casinos became realized in real time, an increasing number of lawmakers pushed for the scope of legalized gambling to be expanded even more.
2017 Expansion
With almost a full decade of legalized gambling under its belt, the state of Pennsylvania relaxed gambling restrictions even further. It was during 2017 when the state legislature, and ultimately Governor Tom Wolf, approved a law that would not only expand the scope of gambling to include establishments other than casinos, but to also include online casinos.
The first three online casinos did not go live until the middle stages of 2019, but after a brief trial period the state's Gambling Control Board decided to increase the number of available online licenses from three to 10.
The currently available online casinos in Pennsylvania are as follows:
–Unibet Online Casino Pennsylvania
–SugarHouse Online Casino Pennsylvania
–Hollywood Casino Pennsylvania
–FanDuel Online Casino Pennsylvania
–BetAmerica Online Casino Pennsylvania
-PokerStars Online Casino Pennsylvania
–Parx Online Casino Pennsylvania
Delaware Online Casinos
Delaware may be known as the First State, and it certainly lived up to this when it also became the first state to legalize online casinos. Though New Jersey and Pennsylvania were not too far behind, Delaware beat their Mid-Atlantic neighbors to establish an online casino network within the state.
Delaware being the first state to legalize online casinos in 2012 gave them a head-start, but the state's small size and population mean that there are still only a select few number of online casinos in operation. The currently available Delaware online casinos are as follows:
–Dover Downs Online Casino Delaware
–Harrington Online Casino Delaware
–Delaware Park Online Casino Delaware