Pennsylvania now has a thriving online casino industry, so it might be a bit interesting to know that upon the turn of the 21st century no gambling was legal whatsoever. The Keystone State has come a long way in a short period of time and is slowly but surely giving New Jersey a run for its money as the largest gambling hub outside of Las Vegas.
Now, anyone over the age of 21 can gamble at a growing number of physical and online casinos. The purpose of this article is to introduce you to PA's online casino industry, discuss how it differs from those in other states, and elaborate upon anything else players should know prior to gambling.
History of Pennsylvania Online Casinos
Pennsylvania is unique in that no one ever expected it to become anything even close to resembling a gambling hub. For the most part, the state has laid claim to conservative values that look at gambling as a social evil.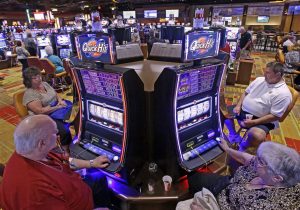 Despite this, Pennsylvania led the way when they first legalized gambling and was amongst the front-runners when it came to the legalization of online casino gambling as well.
The Pennsylvania Racehorse Development and Gaming Act
Through a lot of the 1990s, there were various isolated pushes to legalize casino-style gambling, but none of them really gained much traction. In fact, many of the proposed pieces of legislation introduced throughout the 90s failed to reach a vote, meaning they were never really close to being enacted.
Flash forward to 2004 and Pennsylvanian lawmakers who had been in favor of making gambling a legal and regulated activity finally saw a breakthrough. It was in 2004 when Act 71, otherwise known as the Racehorse Development and Gaming Act, was passed. This piece of legislation not only legalized casinos to be built within PA, it also approved the establishment of horse tracks where gambling would also take place. Another key part of this particular piece of legislation is that it created the Pennsylvania Gaming Control Board, the agency that regulates the casino industry within the state.
It did not take long for lawmakers to realize the fruits of their labor because hundreds of millions in tax revenues began pouring in almost immediately. By the end of legal gambling's first five years in Pennsylvania, the state was producing revenues that were second only to the state of Nevada.
Despite Pennsylvania's growing acceptance of gambling, online casinos—specifically legislation that would legalize their existence—did not seem like they would become a reality in any great hurry.
Gambling Expansion Becomes a Reality
Thanks to the instant success of brick and mortar casinos in Pennsylvania, it became almost universally agreed that the scope of gambling could and probably should be expanded. As things within the government typically go however, no one could agree on the route to take to achieve expansion. Through the first five years of the 2010s, various attempts to legalize online casinos came and went with little success, mostly because of a lack of bi-partisan support.
By 2016, a piece of legislation known as HB 271 finally received support from both sides of the aisle. In 2017, the bill was passed by Pennsylvania's House and Senate, and was signed by pro-gambling Governor Tom Wolf just before the year, and legislative session, came to a conclusion.
Perhaps most surprising of all is that online casinos in Pennsylvania did not go live for almost two years after HB 271 was signed into law. It was not until July of 2019 that the first online casinos in Pennsylvania went live. The massive delay was caused by the time it took to create the regulatory framework that would govern online casinos in PA. Things like licensing fees, player protections, and many other items needed to be established before any online sites went live.
Even with the delay, Pennsylvania became the fourth state to legalize and regulate online casinos.
Online Casinos in Pennsylvania Today
Online casinos in Pennsylvania are made up of operators from within the state as well as those who have a longstanding history in the industry. An operator like UniBet, for example, has a track record that spans multiple decades. Not only that, they have been an operator in many countries where legal and regulated online casinos have existed for 20+ years.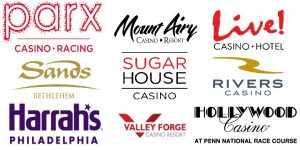 SugarHouse, on the other hand, is an online casino that bears the same name as its Philadelphia-based brick and mortar casino.
A full listing of the available online casinos in Pennsylvania as well as anything else you might want to know will be outlined below:
–UniBet Online Casino Pennsylvania
–SugarHouse Online Casino Pennsylvania
–Hollywood Online Casino Pennsylvania
–FanDuel Online Casino Pennsylvania
–BetAmerica Online Casino Pennsylvania
-PokerStars Online Casino Pennsylvania
–Parx Online Casino Pennsylvania
Casino Games Available
Pennsylvania online casinos are able to offer slots, table games, and specialty casino games including video poker and bingo. Not every online casino in PA is created equally, but you will find that most operators boast quite extensive game libraries.
Pennsylvania Mobile Online Casinos
If an online casinos is operating in Pennsylvania, there is no doubt that they also offer players the ability to play casino games from mobile devices. PA Online Casino applications are available to be downloaded to any smartphone or tablet, regardless of whether you are utilizing an Android or Apple iOS device. Something that must be noted is that even though these applications can be downloaded directly to any device, they will often not be found in an app store of any sort. Instead, players can simply navigate to the online casino's site and there they will find a link that will download the application directly to the device, quickly and easily.
Commonly Accepted Banking Methods
For players, it goes without saying that depositing funds into and withdrawing funds from an online casino account are two things that must be simple and straightforward. Fortunately, PA online casinos make banking a seamless process that can be over and done with in only a few seconds.
For the most part, banking methods will facilitate both deposits and withdrawals. In other words, you are able to withdraw winnings via the same method that you deposited. With that being said, there are a few banking methods that can only support deposits. Chief amongst these are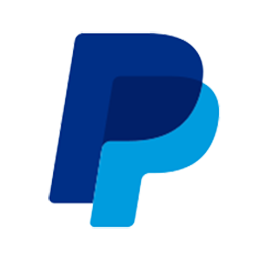 credit/debit cards. Though Pennsylvania online casinos will accept deposit made from major carrier cards, you will not be eligible to withdraw via the same method.
Other banking methods that can allow for deposits and withdrawals include e-wallets, direct bank transfers (including e-checks), checks via mail, and payment at a casino's cage. Because sites like SugarHouse and Parx are associated with brick and mortar casinos in Pennsylvania, players can physically deposit to and withdraw from their online casino account at the casino's cage.
GPS Tracking Required
Whether you are playing at a PA online casino on a laptop or a mobile device, the site/app will be equipped with GPS tracking. This is a necessity and required by law. The purpose of GPS tracking is simply to ensure that all online casino bets are placed from within the borders of Pennsylvania. If your device is equipped with any sort of technology that blocks GPS tracking, you will be unable to place any bets.
Live Dealer Games Available
One of the coolest things about online casinos in Pennsylvania is that they are able to offer live dealer games, or casino games that are live-streamed with a real dealer. Live dealer games that are commonly available include roulette, blackjack, and baccarat. Not every PA online casino boasts live dealer games, so be sure to do your research beforehand.