Sugarhouse may not be a brand that is as well-known as some of the other sportsbooks operating in Pennsylvania but it has garnered quite the positive reputation for itself since launching as one of Pennsylvania's first legal and regulated online sportsbooks back in 2019. Before going further into our detailed review, it is important that we discuss something that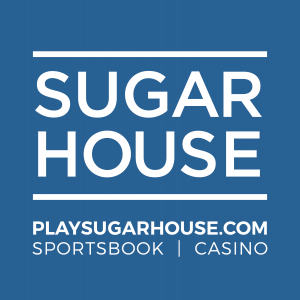 might be a bit confusing to some bettors.
At one point, Sugarhouse online sportsbook bore the same name as a physical casino and sportsbook that existed in the city of Philadelphia. Though the physical Sugarhouse casino and sportsbook has since been rebranded as Rivers Philadelphia, the online sportsbook has retained the Sugarhouse name and branding. This can be confusing because Rivers also boasts its own Pennsylvania online sportsbook.
Company Background and Licensing Information
Sugarhouse online sportsbook is owned by Rush Street Gaming, which has been in the business since the 1990s. If you have not heard of Rush Street, that is likely because you are not from the Midwestern United States, where a majority of Rush Street casino and sportsbook properties exist. While Rush Street may not lay claim to the track record that some other gaming operators boast, they are a highly trustworthy organization.
As was briefly touched upon in the opening, Sugarhouse is tied to a physical casino and sportsbook located in Philadelphia that used to bear the Sugarhouse name. The casino has since taken on the Rivers name, however it remains the physical casino partner for Sugarhouse Pennsylvania online sportsbook.
Sports, Leagues, and Betting Markets Available
At first glance, we have to say that the homepage of Sugarhouse's online sportsbook is a bit crowded and cluttered. Promotions and other offers dominate the center, while sports markets are listed on the left side. Sugarhouse is like many other legal and regulated sportsbooks in Pennsylvania in that its focus is very much on sports that are popular in the United States. Sports like college and professional football, college and professional basketball, as well as hockey and baseball will dominate the betting markets you will see at Sugarhouse.
In terms of "foreign" sports, soccer and rugby dominate the offering. Sugarhouse Pennsylvania sportsbook has an impressive number of soccer betting markets, including leagues from every corner of the globe. Adjacent to each betting market will be a number that identifies how many wager possibilities exist. With basketball, for example, you may see 3,000 or more possible wagers, but once you click the betting market it will be further refined into individual competitions, such as college basketball, NBA, and various leagues from across Europe (Poland, Germany, France, Turkey, and beyond). With regard to basketball specifically, Sugarhouse boasts coverage that is arguably better than any other PA online sportsbook. Most sportsbook will cover the NBA and NCAA basketball extensively, but leave a lot to be desired in terms of foreign leagues. That is not the case at Sugarhouse.
Even though rugby may not be a top betting option for many Suagrhouse patrons, you will not find better rugby (league and union) coverage at any other PA online sportsbook.
The complete listing of sports markets covered at Sugarhouse is as follows:
-Basketball
-Boxing
-Tennis
-Soccer
-Hockey
-Football
-Golf
-Baseball
-UFC/MMA
-Australian Rules Football
-Cricket
-Cycling
-Darts
-Handball
-Motorsports
-Rugby (union and league)
-Snooker
All things considered, Sugarhouse has extensive coverage of "American"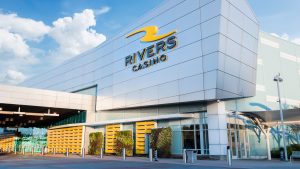 sports and leagues that is on par with most other PA online sportsbooks, but where they really shine is with their coverage of leagues and sports that are popular throughout the rest of the world. When it comes to European basketball, soccer, and rugby, there is arguably no better sportsbook out there.
Live Betting
Live betting at Sugarhouse Pennsylvania focuses on American sports and leagues more than anything else. The NHL, NBA, MLB, NFL, and NCAA basketball and football are what dominates the live betting portal at Sugarhouse. You will see other sports such as tennis and soccer, but the events available for live betting are typically the most high-profile, such as the ATP Tennis Tour and English Premier League soccer.
Perhaps the most interesting aspect of live betting at Sugarhouse is the fact that many events are able to be streamed directly from the website or mobile app. This means that you can watch a game and bet on it all in one place. Of course, not every event that is available for live betting will also be available to be streamed, but many are.
Mobile Betting
Sugarhouse has a mobile application that is compatible with both Android and Apple iOS devices. Unlike almost every other app, these will not be available in an app store, but will rather be available to be downloaded directly from the Sugarhouse online sportsbook website.
Sugarhouse's mobile application looks, feels, and is organized in the same fashion as the desktop and laptop site. What's more, any and all sports betting markets (including live betting) are available on the application. Understanding that a majority of people will end up betting from a smartphone or tablet, Sugarhouse has created an app that will ensure you never miss out on the action.
Daily Specials
If you are familiar with FanDuel's "Oddsboosts," you will understand the Daily Specials that exist at Sugarhouse. In essence, these specials are complex wagers (often parlays) that feature odds that are better than if you had wagered on the specific outcomes individually. An example of one of these wagers would be a specific basketball team to win combined with the points over. If, for example, you combined these two wagers individually and made a parlay bet, the odds might be somewhere in the +250 range. With a Daily Special, the odds may be increased to +300. This is a great way for Sugarhouse to lure in bettors and a great way for bettors to potentially score a big win.
Welcome Bonus and Other Promotions
The welcome bonus given to new players is a bit different than other legal and regulated sportsbooks in Pennsylvania because it exists in the form of a deposit match, not a risk-free wager. The deposit bonus is a 100% matching bonus with up to $250 in free monies available. Making the deal even sweeter is the fact that the playthrough requirement is only 1x, meaning that if you deposit $250 and receive $250 free, you will have to place $250 worth of wagers before any money can be paid out.
As far as other promotions and offers are concerned, they exist however they are not very plentiful. Instead, Sugarhouse has a rewards program known as iRush Rewards. Like most other rewards programs, iRush Rewards offer all sorts of perks to those who place real money wagers. Many of the rewards are redeemable at a physical sportsbook (dinners, free stays, etc.), but there are plenty of online perks as well, such as free play that carries no playthrough requirement.
Banking Options
Sugarhouse is undoubtedly one of Pennsylvania's best online sportsbooks, and that could not be the case if it did not offer players a plentiful array of banking methods for both deposit and withdrawal. To that end, most banking methods at Sugarhouse are available to be used for withdrawals as well as deposits. We will elaborate on the different banking methods, as well as whether they are for deposits, withdrawals, or both below.
Online Banking: This banking method is only available for deposits, but works by allowing you to use your online banking credentials to login and execute a deposit. The portal is safe and secure and Sugarhouse does not log your banking information unless you choose to have it saved.
Sugarhouse Play+ Card: The Sugarhouse Play+ Card is a prepaid card that can be funded by a credit or debit card. This card can then be used to execute both deposits and withdrawals quickly and easily.
Credit/Debit Cards: Credit and debit cards are accepted for deposits only at Sugarhouse. With that being said, this method of deposit often presents issues because of individual banks' rules and regulations regarding gambling. If your bank does not want to associate itself with online gambling (even if it is legal and regulated), executing a deposit will bring with it many headaches.
PayPal: Players can utilize PayPal for deposits and withdrawals, however you can only execute a PayPal withdrawal if you have previously used that same PayPal account to execute a deposit.
Cash: You can deposit and withdraw cash from a number of retail locations (7-Elevens being the most popular/prevalent) as well as at the cage of Rivers Philadelphia Casino.