Fox Bet Online Sportsbook was formed by a partnership between Fox News Media and The Stars Group who owns the popular online poker room named Pokerstars. This site is only available for those who are located in the state of New Jersey and they launched in 2018 under the name BetStars Sportsbook which soon changed after the merger.
Thanks to their collaboration with Resorts Casino, this fully legal and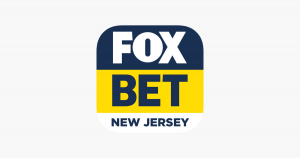 regulated online sportsbook offers a ton of banking options that can help you move money to and from your account so that you can get in on the action quickly and safely. To read more about what this site can do for you and what they have to offer compared to other sportsbooks in New Jersey check out the following review so that you can make an informed decision on whether you want to join or not.
Sports, Leagues, and Betting Markets Available
There are 16 different markets to bet on in the Fox Bet Online Sportsbook which gives it an average grade in this category compared to other sites in the New Jersey area. The only popular market that they are missing is motorsports so NASCAR fans will probably want to join a different sportsbook.
The volume of wagers in each market is way above average and it is not uncommon to find hundreds of wagers listed for a specific sporting event (especially in NFL games). The following list represents all of the markets you have to wager on at this online sportsbook:
• American Football
• Australian Rules Football
• Baseball
• Basketball
• Boxing
• Cricket
• Darts
• Golf
• Hockey
• MMA/UFC
• Rugby
• Soccer
• Table Tennis
• Tennis
The maximum payout for soccer bets is set at $1,000,000, the maximum payout for golf bets is set at $500,000 and all other sports are limited to between $50,000 and $250,000 maximum payouts. Therefore, you should never make bets with payouts that exceed these limits or else Fox Bet has the authority to confiscate the difference.
Live Betting
To get in on all of the live in-game action available at Fox Bet Online Sportsbook you just have to click on the "In-Game" tab at the top of the main lobby. Once there, you will see all of the markets that have a live event running listed at the top of the screen and once you choose a market you will see all of the events listed underneath it. In the upper right-hand corner, you can also choose whether you wish to view these bets with American odds, decimal odds, or fractional odds.
Once you find a live bet you want to wager on all you have to do is click on it and then fill out the bet slip that appears in the upper right-hand corner of the screen. If a bet is no longer available because you were too slow it will let you know by giving you an error message.
Live Streaming and Play-by-Play
There is no live streaming feature available on Fox Bet Online Sportsbook, but there is a high-quality play-by-play feature that is almost just as good. Anytime you click on a live betting event it will bring you to a page that has all of the betting options listed for that event as well as the play-by-play box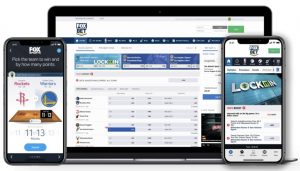 at the top of the screen.
The four tabs at the top of the play-by-play are the statistics, head to head, standings, and timeline tabs. The statistics tab is self-explanatory and just lists all of the relevant stats for each team during that event. The head-to-head tab lists the current win probability of each side as well as the record of each team in their history of meetings for the current season. The standings tab lists each team's standing in their respective division or league. The timeline tab lists all of the latest plays that happened during the game in chronological order.
Mobile Betting
When Fox Bet Online Sportsbook was first launched, the mobile app was only available for Android-powered devices. They have since fixed this issue and you can now access the app using iOS devices such as an iPad or an iPhone.
Once you have logged in to the app on your mobile device you will see the exact same lobby and wagering options that you would see if you were using a personal computer. You will also be able to use this app to make a new account or initiate banking transactions which is essential for those who do not own a personal computer.
Bet Boosts
A great way to build your bankroll in an efficient fashion is to take advantage of the Bet Boosts on Fox Bet Online Sportsbook. These boosts increase the payout odds on specific bets for upcoming events and if you pick the winning side you will receive more money than you normally would have.
The most popular boost bet each week is Colin Cowherd's Blazing 5 Boom Bet which will pay +400 odds on whatever his bet of the week is. There is also one bet available on Saturday of each week that offers super boosted odds.
The maximum wager that you can make on these Bet Boosts will be limited but will also vary from event to event. You will not be able to utilize the cash out feature on these bets which means you will be forced to sweat the entire event in order to win.
Welcome Bonus and Other Promotions
Getting your feet wet at Fox Bet Online Sportsbook New Jersey is extremely easy since they offer one free bet of up to $500 for anyone who signs up and makes a deposit. This means that if you make a $500 bet as your first bet and it does not win you will receive your $500 back in the form of a free bet bonus within 24 hours. This first bet that you make must have at least -200 odds, must be placed within 30 days of verifying your account, and must be for a sporting event that will be settled within 90 days.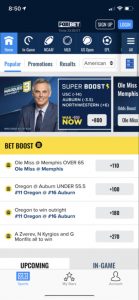 Another promotion that you should take advantage of right after you make an account is the Free Bet Friday bonus which will give anyone who follows @FoxBet on Twitter, Facebook, and Instagram a chance to win a $100 free bet every Friday. Even though you can only win this bonus once every 180 days, that still adds up to a free $200 a year just waiting to be claimed. The $100 free bet prize must be used within seven days of receiving it and has a 1x playthrough requirement.
To receive an instant $10 free bet all you have to do is join the Fox Bet Parlay Club by wagering at least $50 on one parlay between Monday and Friday of each week. If you take full advantage of this promotion, that adds up to a total of $520 in free bets per year which makes this one of the best bonuses on the site. The parlay bet that you make must consist of at least four legs and each leg must have a minimum of -200 odds.
Banking Options
Fox Bet Online Sportsbook offers more banking options than any other legal regulated sportsbook that serves New Jersey. They offer all of the options that other books do and then added a few unique payment methods you won't see anywhere else such as Stars Transfer and Vanilla Direct.
All deposit and withdrawal limits for your account will be listed in your account cashier so this topic will not be mentioned in the following sections. The minimum deposit limit for all banking options is set at $10. If you feel the need to set deposit limits for yourself that are lower than the ones already imposed on your account you can do by clicking on "Cashier" at the top of the main lobby and then clicking on "Restrict Deposit Limit".
Credit and Debit Cards: Visa Cards and MasterCards can be used to make deposits but not to make withdrawals. All you have to do is enter your card information and your deposit will be completed instantly, making it one of the most popular options due to its simplicity. Your bank will sometimes charge a fee for using these cards to deposit but Fox Bet Online Sportsbook will not charge anything.
PokerStars Play+ Cards: These personalized prepaid card accounts support both deposits and withdrawals and are issued by the Bank of George. You can fund these cards using a credit card, debit card, or ACH E-Check. The unique feature of these cards is that they are also connected to your PokerStars New Jersey account making it easy to move money from site to site.
Online Bank Transfer: Making a secure and speedy electronic funds transfer from your bank account to your Fox Bet account is possible when using Online Bank Transfer. Your deposits using this method will take up to seven days to clear with your bank and during this time you will not be able to withdraw any funds. Withdrawals will take around one day to process and four of five days total to arrive into your bank account.
PayPal and Skrill: Both of these options are similar since they are e-wallets that you can fund using a bank account or a card. Once your e-wallet has been funded you can then use it to deposit or withdraw funds to and from your Fox Bet account. If you wish to withdraw using PayPal you will first need to make a deposit using PayPal. The advantage of using these e-wallets is that the processing time is generally less than one hour so you will receive your money extremely fast compared to most other banking options.
PayNearMe: If you want to deposit money using cash from your wallet but you do not live near Atlantic City your best option is to use PayNearMe. Withdrawals are not supported by this banking option. To make a deposit you need to initiate the transfer and bring your bar-code to any participating 7-11 store. By the time you arrive back at your home, your deposit will be completed and you can begin making wagers.
Stars Transfer: This banking option is a lot like the Online Bank Transfer except that it can only be used to make deposits and not for withdrawals. By using Stars Transfer you will be able to fund your Fox Bet account with just your bank account information so there is no card needed. All you need to do is open a bank account at one of the supporting banks that is set up for online bill pay.
Vanilla Direct: This rare payment option allows you to make cash deposits into your Fox Bet account but does not support withdrawals, just like PayNearMe. All you have to do is initiate the transfer in your account cashier and then visit any participating CVS, Dollar General, or Family Dollar store to complete the transaction. When you travel to these stores you will need to bring the reusable bar code that can be found in your account cashier as well as your government ID.
Cash at Resorts Cashier Cage: If you live near Atlantic City the best option for you to deposit or withdraw cash funds is to use the cashier cage at the Resorts Casino. When depositing, you must initiate the transfer in your account cashier and then visit the casino within 14 days with your cash funds, account information, and government ID. When depositing using this method you will be able to take advantage of the highest maximum deposit limit available on the site which is set at $30,000. You should also initiate any withdrawals in your account cashier before visiting Resorts Casino or else you will need to wait a short period of time while they review your request. Withdrawals using the casino cage will be processed within two hours making it one of the fastest options on the site.