In terms of gambling, specifically sports betting, in the United States, Indiana is not usually the first place that comes to mind. While that might be the case, the Hoosier state has a long gambling history and added to it in September of 2019 when the first brick and mortar and online sportsbooks opened. What made Indiana unique in comparison to other states was the fact that online and physical sportsbooks went live almost in unison (separated by about three weeks). In other states, there was typically a staggered start, with physical sports betting coming months before online and mobile betting.
The following few sections will introduce you to everything there is to know about sports betting in Indiana, from how it came to be, rules and regulation, and any other bits of information worth discussing.
History of Indiana Sportsbooks
The history of sports betting in Indiana, like with most other states, really begins with the history of casinos in the state. Back in the late 1980s, there began a somewhat somber push for the establishment of brick and mortar casinos. Once again similarly to many other states where gambling now exists, lawmakers in Indiana were not quick to take kindly to the idea, citing the typical items such as crime and gambling addiction. By 1989 however, attitudes began to shift as the economic situation across Indiana's major metropolitan areas grew increasingly bleak.
1989 Gary Casino Bill
Indiana created a lottery system in the mid-1980s, and this immediately gave lawmakers the idea that, if folks are ok with the lottery, they might be ok with casinos as well. Thomas Barnes, then-mayor of Gary, was one of these lawmakers who, in 1989, proposed the 'Gary Casino Bill,' which would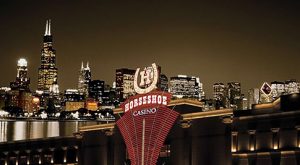 have allowed for casino resorts to be built in the downtrodden city of Gary. Though this bill was eventually shot down by lawmakers, it was allowed to be voted upon by citizens of Gary, who passed the non-binding amendment with 60% approval. Though this did not change any laws or regulations in Indiana, it made it clear that Indianans—or at least those in Gary–were in favor of gambling.
Casinos Approved, Finally
In the immediate wake of the casino amendment in Gary, lawmakers from other economically downtrodden parts of Indiana began realizing the potential positive impacts casinos could have, ranging from increased economic activity and increased tourism. For the next three or so years, multiple attempts were made by various lawmakers to allow for the establishment of casinos, though none were successful. That is, until late 1993 when a Republican budget was approved. Within that budget was authorization for riverboat casinos to be established on various Indiana waterways, including Lake Michigan, the Ohio River, and Patoka Lake, near the city of French Lick.
Sportsbooks Become Topic of Discussion Post-PASPA
Around the same time Indiana lawmakers were discussing the possibility of riverboat casinos, the Federal Government was passing the 1992 Professional and Amateur Sports Protection Act, which effectively banned sports betting in all of the US, with only a few exceptions. Thanks to the existence of PASPA, Indiana was in the same boat as many other states in that they could not even consider allowing sports betting because Federal Law prohibited it.
Then, in 2018, the Supreme Court of the United States struck PASPA down, paving the way for sports betting essentially everywhere. It did not take Indiana too long to follow the likes of Pennsylvania and approve a law that allowed for sports betting both online and at brick and mortar casinos, which numbered nearly 20.
Brick and mortar sports betting officially launched on the 1st of September, 2019, and online sportsbooks launched only a little more than 20 days later.
Online Sports Betting in Indiana Today
Online sports betting in Indiana is today a lot like it is in New Jersey, Pennsylvania, and in neighboring Illinois. Apart from restrictions relating to betting on youth and amateur sports, there really is no limit with regard to the types of sports that can be wagered upon. As you might expect for a jurisdiction in the United States, online sportsbooks in Indiana will focus on American sports and leagues first and foremost. For this reason, you can expect to see NCAA basketball/football, NFL, NBA, NHL, MLB, and MLS promoted more so than sports that are popular in other parts of the world. With that said, most Indiana online sportsbooks do a decent job of covering international sports as well, so if you are a soccer, cricket, or rugby bettor,

you should not have many concerns.
With that being said, every sportsbook is created differently and therefore the available betting markets will vary from site to site. With that in mind, we strongly advise that bettors check out sportsbooks before signing up to ensure that they offer betting on the sports and leagues that best suit an individual bettors interests. Below, you will find a listing of the currently available online sportsbook brands in Indiana:
-BetAmerica Indiana Online Sportsbook
-BetMGM Indiana Online Sportsbook
-BetRivers Indiana Online Sportsbook
-Draftkings Indiana Online Sportsbook
-FanDuel Indiana Online Sportsbook
-PointsBet Indiana Online Sportsbook
Live Betting
Live, in-game betting is a fixture at every Indiana online sportsbook. Like with sports betting in general, the focus will first and foremost be on American sports, but there are varying levels of coverage as no two sportsbooks' live betting interfaces are the same. If you consider yourself someone who will be live betting often, due diligence is necessary. US sports and leagues are typically covered in-depth, however the level of coverage of foreign sports (specifically soccer) and leagues can vary dramatically at times.
Location Tracking Required
Thanks to Indiana's legal and regulated online sportsbooks only being available for use in Indiana, it only follows that bettors must have location services enabled in order to place wagers. Whether using an online sportsbook app or a desktop site, your location (within Indiana) will need to be confirmed prior to any wagers being accepted. This is a requirement for bettors and something that is closely monitored by the Indiana Gaming Commission, which is tasked with regulating the online sports betting industry within the state.
Online Sportsbook Operators Must be Anchored to Physical Locations
Once again, the rule that all online sportsbooks in Indiana must be partnered with a physical gambling location is something taken from other states. In order to receive a license to operate an online sportsbook, that sportsbook operator must be tied to an existing, land-based location that has already been given a gambling license. This ensures that all online sportsbooks are associated with trusted, vetted organizations.
Apps for Android and iOS
While betting from a computer is undoubtedly more convenient than traveling to a physical sportsbook, Indianans also have the option to place wagers from their mobile smartphone from anywhere within Indiana. All the abovementioned legal and regulated Indiana online sportsbooks also boast apps that can be directly downloaded to smartphones.
For iOS users, these apps can almost always be retrieved from the App Store directly, however Android users will be required to download sportsbook apps directly from the sportsbook's website. No matter what type of phone you use, you can rest-assured that everything from account creation, to betting, to withdrawing winnings can be done directly from your phone.
Account Registration
Creating an account, as mentioned above, can be done from a computer or smartphone quickly and easily. Because Indiana state law requires you to be at least 21 years of age in order to place wagers on sports, you will need to verify your identity and age by way of a government-issued ID, last four digits of your Social Security number, or both.
Commonly Used Banking Methods
Indiana's online sportsbooks offer bettors a variety of different ways to fund and withdraw from an online sportsbook account both quickly and easily. Below, we will introduce you to the different commonly used banking methods as well as which methods support deposits, which support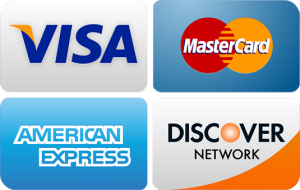 withdrawals, and which support both.
Credit/Debit Cards: Credit and debit cards are the banking method most people think of first. While this is true, we do not necessarily recommend them because they are only able to be used for deposits. On top of that, some banks do not allow transactions with gambling companies and will block any deposit from going through.
E-Wallets: E-wallets like PayPal (and Skrill) allow for both deposits and withdrawals at Indiana online sportsbooks. With that said, it is often a requirement that bettors make a deposit with an e-wallet before they can execute an e-wallet withdrawal.
PayNearMe: PayNearMe is another type of online transfer that acts as an intermediary between your personal bank account and your Indiana online sportsbook account.
Bank Transfers: Though the above, technically, falls into the category of bank transfers, bettors are able to transact directly with Indiana online sportsbooks via ACH and wire transfers. You will execute these transactions through a secure portal that ensures your banking information will be protected.
Prepaid Cards: Prepaid cards are a nice alternative to credit cards because they work similarly but rarely face any sort of restrictions. Check with your sportsbook of choice to see which prepaid cards can be used at your Indiana online sportsbook of choice.