The state of New Jersey is renowned for its gambling culture thanks, in part, to its progressive gambling legislation, as well as its popular casinos and gambling destinations in Atlantic City. The combination of these two factors have led to the state being at the forefront of online sports gambling in the United States.
In 2012, Governor Chris Christie proposed sports betting legislation for the state, in opposition to the ban imposed by the Professional and Amateur Sports Protection Act of 1992. By 2018, the combination of Christie's efforts, as well as a push from officials from other states, led to the Supreme Court's decision to lift the ban on sports betting, allowing states to begin planning their own legislation. New Jersey quickly responded, as current Governor Phil Murphy signed legal sports betting into law as of June 2018.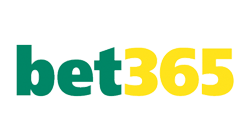 This momentous decision led to the opening of both brick-and-mortar and online sportsbooks throughout the state. Since it's legalization, popular sportsbook providers throughout the world have sought to capitalize on the opportunity to make their mark in the already rich gambling culture of New Jersey. Among those interested in doing so was the popular Bet365 online sportsbook.
In the following sections, we take a closer look at Bet365 online sportsbook New Jersey to see what this online sportsbook has to offer.
Company Background and Licensing
Bet365 is an online gambling company based in the United Kingdom, boasting more than 45 million customers around the globe. The company was founded in 2000 and officially launched its sports betting platform online in the United Kingdom in March 2001. Since then, Bet365 has grown into a global brand and has become one of the largest online gambling companies in the world. In 2018, Bet365 reported more than $64 billion wagered on sports.
Bet365 introduced a soft-launch of their New Jersey online sportsbook in August of 2019, identifying issues before the full-launch in the following month. The sports betting legislation signed by Gov. Murphy requires online sportsbooks to be tied to a brick-and-mortar casino. To fulfill this requirement, Bet365 has partnered with one of the most reputable and recognizable casinos in the country: Hard Rock Atlantic City. This partnership holds Bet365 to the same rules and regulations as any brick-and-mortar casino within the state. Bet365's online sportsbook in New Jersey is regulated by the New Jersey Division of Gaming Enforcement, ensuring the integrity of the available sports betting wagers and also the safety of registered bettors.
Sports, Leagues, and Betting Markets Available
It should come as no surprise that a brand as reputable as Bet365 has an impressive selection of betting markets for those who are looking to get in on the action. Since being founded in the United Kingdom, Bet365 has grown to adopt a global selection of sports, including American favorites like the NFL, NBA, MLB, and more. Additionally, bettors will find selections for foreign competitions in soccer, rugby, cricket, volleyball, and other sports.
Bet365 offers lines for the following competitions:
-Baseball
-Basketball
-Bowling
-Football
-Hockey
-Soccer
-Tennis
-Boxing/MMA
-Cricket
-Darts
-Golf
-Snooker
-Rugby League
-Rugby Union
-Virtual Sports
The organization of Bet365 online sportsbook's homepage is relatively straightforward. The left-hand side of the site features an easy-to-navigate menu for live in-play events, top events, and all available sports markets. Aside from this menu, bettors will see listings for some of the most popular upcoming sporting events, as well as promotional offers.
Within each competition, bettors can expect to find a variety of available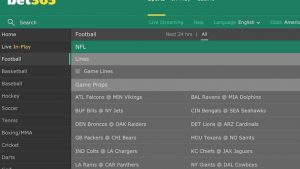 markets. For example, a soccer match may have a selection of more than 70 available wagers, including half- and full-time result, half- and full-time correct score, over/under, and more. Bet365 online sportsbook also offers prop bets within competitions, such as selecting an anytime goal scorer for soccer or hockey matches, or an anytime touchdown scorer in an NFL match. Bettors will also find a wide variety of futures bets available for selecting the champion of specific competitions, such as the Super Bowl, NBA Finals, or World Cup.
With this wide selection of betting options, bettors are sure to find more than enough options to meet their betting needs.
Live Betting and Streaming
Bettors will be happy to find that Bet365 online sportsbook also offers an extensive selection of live betting options. Under the "Live In-Play" selection in the menu, bettors will find a listing of all live contests. Within these contests, bettors can select various wagers for whatever event they are interested in. The available markets for these selections are comparable to their pre-match offerings, and present bettors with up-to-date statistics and contest information to help them make informed betting decisions.
Bet365 online sportsbook parlays their impressive live betting options with a unique live streaming features for both desktop and mobile devices. According to their site, Bet365 streams thousands of events every year, including some of the most-watched soccer matches in Europe. As it stands, the streaming options at Bet365 tend to reflect their origins in the United Kingdom. However, as their brand expands into more American markets, additional streaming options may be added over time. Bettors can easily access this feature by clicking the "In-Play" link at the top of the site, once they have logged into their account. Account holders can watch any event with a play icon beside it, and once the stream is playing it can easily be pinned anywhere to allow you to watch while you navigate the rest of the site. In order to stream, you must have, in the past 24 hours, added funds to your account or placed a bet.
Mobile Betting
The Bet365 sportsbook app is available for both iOS and Android devices, and it requires location services to be activated in order to guarantee that players are using the app within the state of New Jersey. Anyone with an iOS device can download the Bet365 sportsbook app via Apple's App Store. Android users will have to download the app by accessing Bet365's website via their mobile device's web browser, where they can find a link to the appropriate app for their device. Anyone who has used an Android device for sports betting knows that Google Play Store does not allow real money gambling apps in the store, which is why bettors must use their mobile web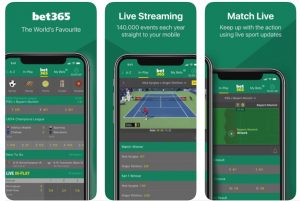 browser to download the app.
The Bet365 sportsbook app mirrors the site and offers all of the bets that you can find on your laptop or desktop. On the app, bettors can find all of the top events and live contests prioritized one the home screen. The menu located at the top left of the app organizes the available sports to wager on, currently in-play sports, and current offers and promotions for bettors. The app is a great way for bettors to access their favorite contests on the go, providing them with the same options for creating an account, placing wagers, and depositing or withdrawing. In addition to these betting features, the app also offers the same live betting and streaming features that you can find on the site.
Welcome Bonus and Other Promotions
Bet365 online sportsbook's promotions and offers are a feature that clearly gives them and edge over their competitors. While they do not offer a wide variety of promotions for new players, such as refer a friend bonusses, their promotions for parlay bonuses and early payouts are extensive and enticing for any bettor who is looking to make the most of their winnings. Considering the scope of the promotions and offers at Bet365, we've chosen to break these offers down into separate sections.
New Player Offers
While some sportsbooks offer free play refer a friend bonusses for making account, Unibet365's new account promotions are limited to their Open Account Offer. However, this offer does more than enough to entice players to get started, and their ongoing promotions do more than enough to supplement this.
New account holders at Bet365 online sportsbook are welcome to take advantage of their Open Account Offer. Under this promotion, bettors can receive up to $100 in bet credits. Any new account holder who deposits between $10-$100 will have their deposit matched in bet credits once they have placed qualifying bets to the same value. In other words, a bettor who deposits $100 must then wager $100 worth of bets on selections of -500 odds or greater before receiving their $100 in bet credits. Bet credits also have a number of requirements for bettors who wish to use them. In order to transfer bet credits into cash, bettors must choose selections of -500 odds or better, fixtures that have only two or three potential outcomes (such as football moneyline) and must not be wagers that are cashed out early. Once their bet credits are received, those credits have a 1x playthrough requirement before bettors can withdraw their earnings.
Parlay Bonusses and Payout Offers
Bet365 online sportsbook offers parlay and payout bonuses for a number of sports. These offers are updated frequently but follow the same general pattern. For parlay bonuses, bettors can make selections from multiple contests in order to earn a percentage of their potential payout. Think of this as and odds boost for any parlay you are selecting. For Bet365's payout offers, players can place certain wagers on specific contests that will guarantee winnings once a certain lead has been secured. Below we take a closer look at common examples of these promotions but be sure to regularly check Bet365's promotions to see the latest offers.
Multi-Sport Parlay Bonus: Bettors can select a pre-game parlay of 2 or more selections from the NFL, NCAAF, CFL, NBA, WNBA, NCAAB, MLB, or NHL on a 2-way market for spread/run, line/puck line, game total, 1st half spread, 2nd half spread, 1st half totals, and 2nd half totals. For this promotion, bettors can parlay 2-14 teams for a 5-70% bonus to their winnings. The bonuses are tiered; a 2 team parlay earns a 5% bonus, whereas a 3 team parlay earns a 10% bonus. For each additional team added to the parlay the bonus increases by 5%.
Tennis Parlay Bonus: The tennis parlay bonus works the same as the multi-sport parlay but, of course, only applies to tennis selections. For each parlay selection added, the potential bonus increased by 5%. This type of bonus is often offered through Bet365 online sportsbook for a variety of sports.
2 Goals Ahead Early Payout Offer: This promotion is specific to pre-match soccer wagers on the standard full-time result of any of the selected soccer competitions for this promotion. For any straight bets on these competitions, if the team you selected to win goes ahead two goals at any stage of the game, then the bet will be paid out in full regardless of whether or not the opposition comes back to win or draw the game. This is an extremely unique and enticing option for anyone interested in placing wagers on some of the world's most popular soccer matches. Other early payout promotions are offered for other sports.
Banking Options
Bet365 many banking options, making it easy for you to deposit or withdraw with the method of their choice. What's more, Bet365 presents their deposits and withdrawals information in a very easy-to-read chart on their site. All deposit methods require a minimum of $10 and are processed instantly. Withdrawal minimums vary and can take up to five banking days, depending on the method. Below is a brief description about each available method.
Credit/Debit Card: Bet365 online sportsbook accepts Visa, Electron, Mastercard, and Maestro credit or debit cards. To use this method, simply enter your card details and choose the amount you would like to deposit instantly. If you wish to withdrawal with this method, you must use the same card you deposited with. Some Visa's will qualify for Visa Direct withdrawal, making the funds available within two hours. Other withdrawals may take up to 5 banking days. The card being used must match the account holder's name.
Bank Transfer: This method is simple and secure, requiring you to select this option and simply link your Bet365 account with your Online Banking information. Select your bank from the available options and provide the appropriate login information. Your linked bank account must match the name on your Bet365 account, and you must confirm your information through your online banking account. You may save up to 3 accounts for future deposits or withdrawals. Withdrawals can take up to 5 banking days.
PayPal: After selecting PayPal, bettors will be redirected to the PayPal website where they can enter their account information to link it with their Bet365 account. Withdrawals must be processed with the same PayPal account that was authorized for depositing. Withdrawals with this method are processed within 24 hours. Like other banking methods, the PayPal method requires the names on each account match.
Bet365 Mastercard: this method gives account holders instant access to their funds anywhere Mastercard is accepted. Any account holder can apply for a Bet365 Mastercard by following the application instructions after logging into their account and selecting this banking method. After completing the application, a physical copy of the card will arrive within 7-10 business days. Then, bettors can load funds to their Bet365 Mastercard from their debit/credit card or PayPal account. By providing their card information, bettors can deposit and withdraw at will. Withdrawals made with this method are processed instantly.
PayNearMe: By selecting PayNearMe through their Bet365 account, bettors can gain access to a printable barcode that will allow them to deposit via a cashier at a local convenience store. On the printable barcode, bettors will find a list of participating stores where they can take their barcode to deposit cash to their Bet365 online sportsbook account. This method is not available for withdrawals.
Paysafecard: This method is essentially a voucher or eWallet that users can use to load funds onto their Bet365 account. This can be accessed by selecting this option through Bet365's banking methods, at which point you will be redirected to paysafecard's website. You can deposit by entering you 16-digit voucher number and you may use multiple voucher at one time. If you deposit with this method, you must withdraw via Bank Transfer.
Skrill: Skrill is an eWallet that works similarly to PayPal. When selecting this method from the available banking options, you will be redirected to Skrill's website to log into your account. Withdrawals with skill must be through the same account you deposited with. All Skrill withdrawals will be processed within 24 hours. The name on your Skrill account and Bet365 account must match.
Cash: The cash at cage method is common for online sportsbooks who are tied to a brick-and-mortar casino location. To deposit with cash, bettors can visit the Hard Rock Hotel Casino in Atlantic city and deposit to their account via a cashier. Bettors must have their Bet365 account information ready when using this method. Bettors can also withdraw using this method.