When most people think of Nevada, the first city that comes to mind is Las Vegas, and for good reason. For almost as long as anyone can remember, Sin City has been the biggest—and often time lone—legal gambling hub in the United States. With that said, those in Nevada do not have to travel all the way to Las Vegas to place sports bets thanks to the large number of legal and regulated online sportsbooks available for use.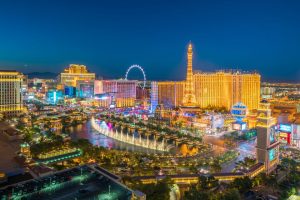 The following will discuss everything there is to know about online sportsbooks in Nevada, from how they came about, who regulates the industry, and everything else players need to know before placing any bets.
Nevada Sports Betting History
Nevada has always been ahead of the rest of the country as it relates to gambling, and the state's sports betting history is no exception. During the earliest parts of the 20th century, sports betting in Nevada was often talked about alongside organized crime, which was really staking a claim in the burgeoning city of Las Vegas. As a way to combat that, Nevada decided to legalize sports betting (and horse betting) in 1949, and they have never looked back from there.
As Nevada's gambling industry began to grow and expand, so too did the presence of sportsbooks both in Las Vegas and across the rest of the state. As time went on Nevada remained the only sports betting hub in the United States. This much was more or less confirmed when, in 1992, Congress passed the Professional and Amateur Sports Protection Act, which made sports betting illegal in an overwhelming majority of the United States. While, for sports bettors across the country, the passing of PASPA was perhaps the worst outcome scenario, it was amazing for Nevada sports betting operators. This was because Nevada was excluded from PASPA due to their already having a thriving legal sports betting industry.
The First Legal Online Sportsbooks
Even though PASPA did not have any impact on Nevada's brick and mortar sports betting industry, it made state lawmakers approach the idea of online sports betting with caution. During the early 2000s, lawmakers constantly toyed with the idea of establishing a legal and regulated online sportsbook industry so long as all sports betting took place in Nevada.
In 2010, Nevada allowed for the existence of online sportsbooks and the nation's first intrastate network of online sportsbooks was created. For the first eight or more years, Nevada was the only state in the country where people could bet on sports either in a casino or via an online sportsbook app. That all changed in 2018 when a monumental Supreme Court decision was handed down that changed the US sports betting landscape forever.
In 2018, the Supreme Court—thanks to a court battle that began with former governor of New Jersey Chris Christie—overturned the aforementioned 1992 Professional and Amateur Sports Protection Act, striking it down as Unconstitutional. While this move did not have any impact on Nevada, it meant that every other part of the United States was able to pursue legal, intrastate betting networks of their own. For sportsbook operators, this was big news, but for bettors in Nevada it meant that business would carry on as usual.
What you will notice about Nevada's sports betting history versus that of most of the rest of the United States is that Nevada state lawmakers have always been supportive of the idea. In most of the rest of the country, we have witnessed plenty of opposition to legal and regulated online sports betting, some of it quite aggressive.
Online Sports Betting in Nevada Today
Given Nevada's rich and extensive sports betting history, you might be led to believe that there are hundreds of online operators within the Silver State. In reality however, the online sports betting landscape is a bit limited in that there are only a handful of sites available. What Nevada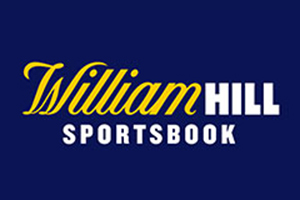 lacks in online sportsbook quantity however, it more than makes up for in terms of the quality of the final product. Below is a listing of the available Nevada online sportsbooks:
-B-Connected Nevada Online Sportsbook
-BetMGM Nevada Online Sportsbook
-NV Sports Nevada Online Sportsbook
-Station Casinos Nevada Online Sportsbook
-South Point Nevada Online Sportsbook
-Treasure Island Nevada Online Sportsbook
-Westgate Nevada Online Sportsbook
-William Hill Nevada Online Sportsbook
-Wynn Nevada Online Sportsbook
As you can see from the listing above, many of Nevada's legal and regulated online sportsbooks are associated with or a direct product of Las Vegas casinos. Names like Westgate, MGM, and Wynn are all well-respected brands that have called Nevada home for decades.
Regulated by the Nevada Gaming Control Board
Something that is a consistent theme across US jurisdictions where online sports betting is legal and regulated is the "regulated" aspect of things. In states like New Jersey, Pennsylvania, and Nevada, gambling commissions exist to ensure that players are being treated fairly and that operators are acting professionally and with transparency. In Nevada, the organization tasked with regulating legal online sportsbooks is the Nevada Gaming Control Board. It is imperative that players ensure that their online sportsbook of choice is, in fact, licensed by the NGCB.
What we see in Nevada as opposed to many other states is that internet searches for online sportsbooks often turn up results that are full of illegal sportsbooks that are not regulated in the US and sometimes not regulated at all. Usually, you will be able to quickly and easily tell that the site is regulated by way of the licensure logos located at the bottom of the site. No matter what, it is always recommended that you take the necessary steps to ensure that a Nevada sportsbook is in fact legal and regulated by the states gaming control board.
Types of Sports Betting in Nevada
In terms of what sports are available to be wagered on in Nevada, there really is no limit. Similar to how things are in other states, a majority of the betting markets available are those centered upon US sports and leagues. For this reason, you can expect to see football, basketball, hockey, and baseball listed as the most popular markets. With that being said, Nevada online sportsbooks do not shy away from international betting markets, it is just that they may not be as much of a primary focus. Soccer, for example, is one of the non-American sports that tends to be heavily focused on by Nevada sportsbooks. From the most popular leagues in the world to some of the most obscure, soccer bettors will find that they are generally well taken care of at Nevada's legal and regulated online sportsbooks. When it comes down to it, the exact offering of sports and leagues will vary from sportsbook site to sportsbook site, as no two are created equally.
In terms of the specific bet types allowed, there is no limit, once again. You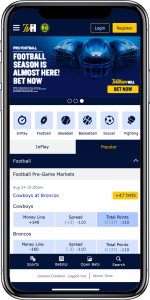 can expect to see all of the standard betting options including moneyline, spread, and totals (over/unders), but player and team props abound as well. A general rule of thumb for Nevada's legal and regulated online sportsbooks is that the more popular a sporting event or league is, the more betting options there will be. This means that for NFL games, there will be thousands and thousands of individual betting options that range from standard point spreads, to the first touchdown scorer, to what the outcome of the next play or drive will be. Again, the exact number of bets and bet types inevitably varies from online sportsbook to online sportsbook, so it would behoove you to do a bit of research prior to signing up and depositing at a specific sportsbook.
Who Can Bet on Sports in Nevada?
Nevada is like most other parts of the United States in that you must be at least 21 years of age in order to place online sports wagers. In terms of legal and regulated online sportsbooks in Nevada, players will need to prove their age via government-issued identification, a social security number, and sometimes both.
Mobile Sports Betting
During the earliest days of legal sports betting in Nevada, the primary focus was on people who would be placing wagers from their personal computers, whether in their home or elsewhere within the state. As time has passed and smartphones become an increasingly integral part of everyday life, sportsbooks have introduced mobile sportsbook apps that are compatible with both Android and iOS devices.
GPS Tracking
Being that legal and regulated online sports betting in Nevada is only legal and regulated within the aforementioned state, it should come as no surprise that all online sportsbook activity must be tracked by GPS. This means that GPS, geolocation services must be turned on before any sports wagers will be able to be made within Nevada.
Commonly Accepted Banking Methods
After reading all of this, you might be wondering what kind of banking methods exist at Nevada online sportsbooks. After all, it is imperative that players can quickly and easily move money into and out of a Nevada online sportsbook account. To make a long story short, there are ample banking methods on just about every site.
Before going any further, it is imperative that we mention a somewhat interesting rule pertaining to online and mobile sportsbooks in Nevada. Creating an account and making your first deposit are two things that must be done in person, at a physical sportsbook location. Once you have created your account and made your deposit, you can then wager, deposit/withdraw, and perform any other tasks through the sportsbook app itself.
Credit and debit card is the deposit option that most people think of first, and rightfully so seeing as almost every Nevada online sportsbook supports deposit made with most major credit and debit cards. The drawback to this method of banking is twofold, however. For one, it is a one-way street in that you are solely able to deposit into an account, you are not able to withdraw via credit/debit cards. Secondly, many banks and financial institutions have rules and regulations that prevent them from moving funds to a gambling site, even if it is wholly legal. For this reason, we often suggest that players at least look into alternate deposit methods.
Another popular way to fund (and withdraw from) an online sportsbook in Nevada is by way of a direct bank transfer. Direct bank transfers can come in the form of a wire transfer, where players utilize their bank account's routing and account numbers in order to move funds into (or out of) an account, or in the form of an online banking portal. The second of these two options allows players to login to their online bank account and transfer money that way, much like how one would pay bills online. Both of these methods are safe, secure, and offer a lot of flexibility with regard to banking limits.
E-wallets like PayPal are another quick and easy way by which folks are able to both withdraw and deposit funds.
In addition to these common methods, you will encounter other banking methods including mailed checks (for both deposit and withdrawals) and an assortment of prepaid cards that often work similarly to most prepaid credit cards.