Illinois did not have much history in the gambling world until 1990 when it became the second state in the USA to make riverboat gambling legal. Over the following 30 years, Illinois added ten different brick-and-mortar casinos to their landscape which was great for Illinois residents since they no longer had to travel to Las Vegas to gamble.
Another gambling avenue opened up for those in Illinois when Governor Pritzker signed a bill in June of 2019 that reversed the previous laws which made sports betting illegal. Online sports betting then went fully live in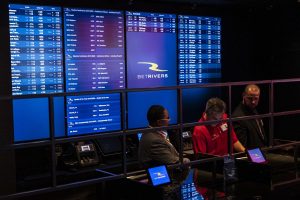 less than a year after that and added yet another US state to the list of internet gambling-friendly places.
With such an exciting time in Illinois history happening right before our very eyes, the best course of action is to decide which site is the best one to sign-up for. In the following sections, we will examine each site's licensing, banking options, promotions, and special features to give our readers a better idea of what they can expect from the online sportsbooks of Illinois.
Illinois Online Sportsbooks Available Today
The first site to open its doors to those who are located inside of Illinois state lines was BetRivers on June 18th, 2020. Soon after, DraftKings received a license from the Illinois Gaming Board and went live in August of 2020.
There are a total of four different online sportsbooks that allow those who are located within the state borders of Illinois to make sports bets. The currently available listing of online sportsbooks in Illinois is as follows:
– Draftkings Online Sportsbook Illinois
– FanDuel Online Sportsbook Illinois
– PointsBet Online Sportsbook Illinois
– BetRivers Online Sportsbook Illinois
– William Hill Online Sportsbook Illinois (Coming soon)
In September of 2020 alone, the major online sportsbooks of Illinois received over 300 million dollars in wagers. BetRivers led the way with over 100 million dollars in wagers while DraftKings came in second with 92 million dollars in wagers.
Illinois Online Sportsbook Licenses
Every regulated sportsbook that serves those who are located in Illinois is licensed by the Illinois Gaming Board. The five members of the Illinois Gaming Board were all selected by the Governor and approved by the Senate.
One of the advantages of playing on a legal and licensed sportsbook is that you will never need to worry about your money or personal information staying safe. The integrity of the regulated online sportsbooks of Illinois is guaranteed to be as high as possible thanks to the oversight from the Illinois Gaming Board.
Illinois Online Sportsbook Mobile Apps
All of the regulated online sportsbooks of Illinois offer a mobile app that is compatible with both Android and iOS devices. These apps allow you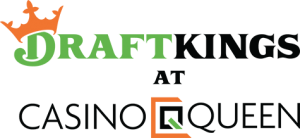 to place a sports bet using your mobile device as long as your current location is within the state lines of Illinois. You will also be able to create a new account and facilitate banking transactions using the app.
To download the mobile app for any Illinois online sportsbook, the course of action you should take will vary depending on the type of mobile device you own. If you own an iOS device such as an iPhone or an iPad, you will be able to find the app in the App Store by typing the name of the sportsbook into the search bar. If you own an Android device, you will need to navigate to the webpage of the sportsbook you plan on joining and click on the "Download For Android" button.
Illinois Online Sportsbook Banking Methods
All of the Illinois online sportsbooks offer at least one banking option that allows deposit and withdrawal transactions using cash. Some of the Illinois brick and mortar casinos that are partnered with these online sportsbooks to facilitate cash transactions include Par-A-Dice Casino, Casino Queen, Rivers Casino, and Hawthorne Race Track. The cash transactions that are done at these land-based casinos come with no restrictions on the amount of money involved so they are great for high rollers.
The most common electronic banking options found at Illinois online sportsbooks include credit cards, debit cards, PayPal, ACH E-Check, and Play+ Prepaid Cards. All withdrawal requests in Illinois online sportsbooks will be completed in under a week unless it is a check by mail which could take up to 10 business days to receive.
Sports, Leagues, and Betting Markets Available
The number of sports markets that are available for wagering at online sportsbooks in Illinois varies between 10 (Fanduel) and 18 (DraftKings). You can always be sure that wagers are available for events in all of the major sports such as football, basketball, and baseball.
The leagues that are available for betting in Illinois online sportsbooks always include all of the major American leagues such as the NBA, NFL, NHL, and MLB. There is also the option to wager on college sporting events in all of these online sportsbooks, although you will not be able to wager on any Illinois college or high school teams. Soccer is always the sport that offers the most betting leagues since there are so many of them scattered across the globe.
The only Illinois online sportsbook that offers entertainment betting is PointsBet. The only Illinois online sportsbook that allows betting on handball and volleyball markets is the Draftkings Online Sportsbook Illinois.
Live Betting Available
Everyone has days where they are running way behind schedule or lose track of time but in the online sports betting world that is not always a bad thing. Thanks to live betting in Illinois online sportsbooks, you can make bets on games that have already begun using the situational live betting lines.
Every single online sportsbook regulated by the state of Illinois offers a live betting feature. The only online sportsbook in the Illinois market that offers live streaming for many games that are currently running is Bet Rivers Online Sportsbook Illinois. The site with the best play-by-play update feature is DraftKings Online Sportsbook Illinois.