Texas could play host to both casinos and legalized sports gambling in the new year. Las Vegas Sands, owned by Sheldon Adelson, has confirmed that it will be pushing lawmakers in the state to legalize casino play in Texas.
The company has hired top lobbyists such as Andy Abboud to spearhead an initiative to pursue Texas along with New York, Brazil, and Japan for opportunities to expand operations. "We View Texas as a worldwide destination and one of the top potential markets in the entire world. Texas is considered the biggest plum still waiting to be out there in the history of hospitality and gaming," said Abboud at a conference hosted this month by the Texas Taxpayers and Research Association. He went on at length about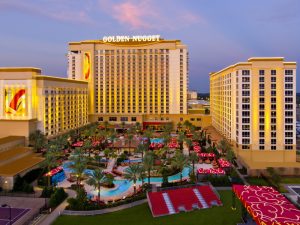 the necessity for strict regulation and exceeding player safety standards. In his view, the Texas market is ripe for a limited number of high end resorts and casinos. They would be targeted around large cities in the state. Abboud noted that applicants for a casino license should be required to make a "minimum investment of one or two or three billion dollars so that you absolutely only get the best companies bidding and they are forced by law to build an incredible facility."
The Current Landscape
Currently, Texas hosts some the most stringent wagering laws in the country. Lawmakers in the state have long upheld the restriction on casino play and have been historically unwilling to move from that stance. As recently as 2015, Governor Greg Abbott was "wholeheartedly" against the expansion of casinos in the state and ordered officials of the state lottery system from exploring the development of online sports betting. However even Texas has some exceptions in the gambling arena. Bingo, the state lottery, and horse racing have long been an outlet for residents who wish to wager some of their hard-earned cash. In addition, a number of Native American tribes operate casinos in El Paso, Livingston, and Eagle Pass.
A Large Legal Hurdle
In the last legislative session, State Representative Joe Deshotel proposed a bill that would approve casino gambling in parts of Texas particularly vulnerable to hurricanes. The bill was aimed at taxing the practice in those regions and using the revenue to bolster the insurance coverage for residents who are more at risk to losing their homes to these devastating storms. His bill was granted a committee hearing but did not move farther than that. He has filed essentially the same bill for this next legislative session. "I'm very encouraged that a major casino operator is interested in Texas. It makes no sense for Texans to send hundreds of millions of dollars to other state coffers. Not to mention all the good paying jobs it will create," said Deshotel.
This is not the first time that casino legislation has been raised as an issue in Texas. However, although previous efforts have failed, the most recent push comes in the wake of the Covid-19 pandemic and its related health shutdowns. Lawmakers are faced with a $4.6 billion budget deficit. Now more than ever, lawmakers are looking for new ways to boost state revenues and the taxation of legalized gambling may be the silver bullet they have been hoping for. "[Casinos] are job creators, they hire a lot of additional employees, they have tremendous purchasing power. But they are also tremendous generators of tax revenue," says Abboud.