MGM Resorts is more or less a household name in Nevada, and for those in Las Vegas and across the rest of the state the MGM experience has just changed. In addition to the launching of their new BetMGM online and mobile sports betting interface, all of MGM's Las Vegas properties will see their sportsbooks revamped.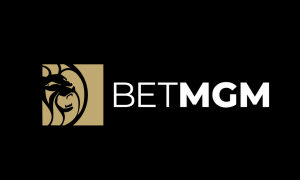 BetMGM relaunching in Nevada makes perfect sense, not only because Nevada is where the company has a massive presence, but also due to the fact that there really aren't that many quality online sportsbooks in Nevada. Their first sportsbook app was released in 2017 but it was, by most accounts, not the best product. MGM is hoping that the BetMGM app will improve their online and mobile standing for folks in Nevada.
What Changes Are Coming?
Only a few years ago, the only place to make a sports bet through MGM was at one of their Las Vegas properties or their PlayMGM app, though the app was a bit of a disappointment. With the launching of the rebranded BetMGM online site and sportsbook, players can now place sports bets from anywhere within the state of Nevada. What's more, the brick and mortar sportsbooks in Las Vegas are going to be given a facelift.
The most interesting aspect of this MGM expansion is the addition of betting kiosks, which will be located throughout their Las Vegas properties. This is interesting because it makes the lives of bettors a lot easier. No longer do you have to walk all the way to the sportsbook in order to place bets. In many ways, it seems like the kiosks will look and function a lot like the BetMGM smartphone app (which is available for both Android and iOS devices). There will be all the pre-game lines and betting options you would expect as well as in-game wagering, all from the 100+ kiosks.
MGM Resorts' President of Interactive Gaming, Scott Butera, spoke this week, saying, "MGM Resorts has emerged as a leader in sports betting, striking significant partnerships with professional sports leagues, expanding our market reach and harnessing best-in-class mobile technology from Roar Digital, powered by GVC. Beyond sports, we continue to offer new and exciting amenities at our properties as we've found our sport bettors appreciate world-class hotels, restaurants and entertainment; BetMGM allows us to incorporate them into the ecosystem of everything MGM has to offer."
When Will It All Happen?
In the coming weeks, people who visit Bellagio, Aria, MGM Grand, Mandalay Bay, The Mirage, Park MGM, New York-New York, Luxor, and Excalibur will begin seeing betting kiosks popping up everywhere. In addition, the physical sportsbooks at all these locations will be completely revamped and upgraded.
Being that there were many people who were not particularly fond of MGM's first foray into the online sportsbook space, it will be interesting to see the first impressions of BetMGM.
Something worth noting as it relates to BetMGM is that while you are able to place wagers from anywhere in Nevada, the registration process mandates that you visit one of their Las Vegas properties, both to confirm your account and make your first deposit. Once the initial deposit is made, all further banking transactions can be done from within the app or on the website. This is a bit different than what you might see in other states, but is something that must be taken into account, especially for those Nevadans not located close to Las Vegas.