DraftKings has inked a deal with Foxwoods Resort Casino to host the casino's online sports betting platform pending any change to Connecticut law. The company, headquartered in Boston, is an industry leader in sports gambling.
No Legal Sports Betting Just Yet
Connecticut approved daily fantasy sports in a bill for the state budget in 2017. However, the state has yet to finalize regulations for the industry. The state's attorney general's office issued an opinion that the new sector could violate the Connecticut revenue agreement with Mohegan Sun and Foxwoods casinos. The state of Connecticut receives one quarter of Foxwood's and Mohegan Sun's slot machine revenue. When Massachusetts passed regulations for fantasy sports in 2016, FanDuel and DraftKings agreed to pay roughly $1.3 million each in settlement with the state. The companies further agreed to strengthen their existing consumer protection protocols in accordance with Massachusetts's new rules. These protections identify problem gamblers that are addicted to betting and assist them in finding help with their addiction.
Both DraftKings and FanDuel also operate sportsbooks for patrons looking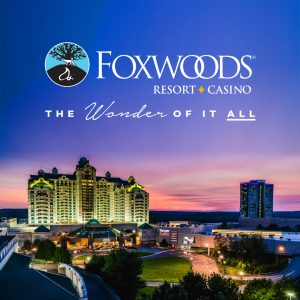 to place bets on games and individual player performance. Should Connecticut legalize the practice, both Foxwoods casino and DraftKings have estimated that revenues from the state could reach $175 million in the first five years. Should Connecticut Governor Ned Lamont and the Connecticut legislature decide to act on legalization, both Foxwoods and DraftKings are poised to bring not only sports betting but a host of online gambling and casino style games to residents as well.
Those In the Industry Remain hopeful
"We've proven our ability to shape the future of gaming time and time again, and now we're ready to drive sports wagering and online gaming for the state of Connecticut," says Rodney Butler, chairman of the Mashantucket Pequot Tribe which owns Foxwoods casino. He went on, "working through the tribal gaming compacts, we will help bolster our economy with much needed revenue and virtual entertainment." While Governor Lamont has not released any recent opinions either for or against legalization, he has in the past expressed support of legalized sports betting being introduced by both Mohegan Sun and Foxwoods casinos.
CEO of DraftKings Jason Robins has made no mention of the recent deal with Foxwoods. He did however comment on a recent deal to partner with ESPN to host their daily fantasy sports platform. "We think there's a great long-term relationship that we hope to build upon there. We don't have at this time anything that we're publicly saying about timing of any sort of direct integration or other things, but our teams are working very hard on it, so we hopefully will start to see some of the things very soon."
Regulations Forthcoming
Connecticut state senator Cathy Osten has stated that she is drafting legislation for online betting. Her hope is for the state to craft a regulatory framework and formal tax regulations of the fantasy sports industry that would seek to benefit both the state as well as Foxwoods and Mohegan Suns casinos. "The governor has allowed this activity to happen without any regulation. They are struggling and asking us to help them out in regard to approving this, where they will give the state more money … this would be a boon for these two large businesses that have given us closer to $9 billion now in the last 30 years."