International Game Technology and FanDuel, owned by Flutter Entertainment, announced early this week that they will broaden their sports betting and iGaming agreement to the entire United States. The agreement, set to run through 2024, means that the companies will feature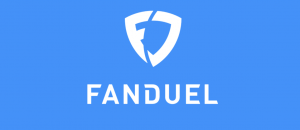 each other's platforms in all states in which they operate. IGT's PlaySports technology will be used by FanDuel nationwide. In addition, FanDuel will feature IGT PlayDigital's PlayCasino games in all of its online casinos.
A Brief History
In 2018, the US Supreme Court struck down the Professional and Amateur Sports Protection Act of 1992 as unconstitutional. The Act prohibited states from authorizing sports gambling. Although sports betting had been legal in Nevada for decades, the Court ruled that Congress had the right to regulate sports betting if it chose. However, in the absence of regulation from Congress, the states were free to establish their own regulatory framework. While the 6-3 decision did not explicitly legalize sports betting in the several states, it did give states the go ahead to move forward on their own.
In light of this decision, IGT and FanDuel have been leading the charge to bring sports betting to the US at large, especially in the online realm with online sportsbooks and casinos. New Jersey played a pivotal role in this expansion. The two companies began offering sports gambling in East Rutherford, New Jersey at The Meadowlands Racetrack which has become the largest volume sports book in the country. The Meadowlands reported in June of this year a gross, year-to-date revenue of $49.5 million in internet sports betting.
Since then, Colorado, Pennsylvania, West Virginia and five other states have joined in the movement to bring sports betting entertainment to the country.
What This Means Going Forward
Matt King, CEO for FanDuel looks forward to what this partnership will mean for the expansion of its US sports book. He said that IGT's platform was integral for this growth and "IGT's PlaySports platform enables us to create an intuitive, technology driven customer experience at our world-class retail sportsbooks for our customers, while its PlayCasino content enables FanDuel to deliver premium mobile casino entertainment in new and existing markets."
International Game Technology has also seen positive feedback from the recent expansion. Amid recent pressure on Wall Street in general, especially in the technology sector, IGT stock climbed more than 23% after posting its financial results for the third quarter. Senior Vice President for IGT PlayDigital, Enrico Drago, stated "IGT's multi-faceted, multi-year PlaySports platform technology and iGaming content agreement with FanDuel pairs the leading content and B2B sports betting provider with one of America's most respected sports betting operators to propel an already winning partnership to new levels and create an abundance of opportunity for both parties." He went on to say "IGT and FanDuel are positioned for continued success in the US and we are committed to fueling FanDuel's sustained growth through our proven, market-ready platform, player-preferred game content, and self-service betting technologies."
In New Jersey, Pennsylvania, West Virginia, Indiana, and Colorado FanDuel is currently hosting IGT PlayCasino at their online casinos.