New Jersey has beaten its own sports betting revenue record. In September of this year, the state took in over $748 million in wagers on sports including the NFL. The New Jersey Division of Gaming Enforcement confirmed that the new record vastly surpasses the previous record set by New Jersey in August of $668 million in bets. In addition, both records set by New Jersey handily exceeds the previous U.S. record on $614 million set by the state of Nevada in 2019.
Contributing Factors
In total, New Jersey casinos and racetracks have taken in roughly $3.3 billion in sports wagers this year. That is more than what Atlantic City averaged in casino revenue prior to the legalization of sports gambling.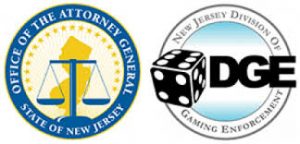 Namely, The Ocean Casino posted the largest percentage increase over this same period last year. Despite the Covid-19 related health protocols, The Ocean Casino posted a nearly 22% increase in revenue. According to the CEO of The Ocean Casino, Terry Glebocki, they were able to accomplish such results due to a variety of different factors. "The combination of Labor Day weekend and the return of indoor dining limited to 25% [capacity], afforded us the opportunity in September to continue the momentum created here at Ocean. Our guests have enjoyed dining again at their favorite restaurants within our casino resort, and our year-over-year gaming revenue growth of nearly 27% is indicative of the success we have achieved."
Casino operators were not the only ones excited to see such record highs amid these tough economic times. James Plousis is Chairman of the New Jersey Casino Control Commission and is optimistic about the pace of recovery and growth in the state's casino industry. "Casino win was 85% of last September's performance, aided by the reopening of casino restaurants on September 4, and the resumption of food and beverage service on casino floors." He went on, "these results were promising in the midst of continuing travel advisories that decrease visits from out of state, as well as restrictions on capacity, amenities and entertainment that have made 2020 not reasonably comparable to last year."
Success Is Widespread
New Jersey is joined by several other states who have seen their own bump in sports betting revenue this September. Pennsylvania raised a total of nearly $463 million is sports wagering revenue in September. This beat the state's previous record set in August by roughly $100 million. The state of Iowa also set record highs.
According to Iowa Racing and Gaming Administrator, Brian Ohorilko, "The [total wagered in the] month of September was $72 million. That exceeds the highest month we've ever had in the state. Last year in November and December were previously our high months at $59 million." Ohorilko expects the rise in revenue year over year is due in part to the pandemic itself. Due to the pandemic related health restrictions, the NHL and NBA seasons were pushed back and coincided with the opening of the NFL season. In addition, the industry in Iowa is growing and maturing. "Last year at this time there were just a handful of operators and those operators were trying to understand and learn about the Iowa market. We have quite a few more options for customers at this point in time." He went on, "the market is still continuing to grow and so it is reasonable to expect the numbers will increase as well."