Tennessee made history in July of 2019 when it legalized online sports betting. Though a few other states might have beaten Tennessee to the punch, the Volunteer State became the first US jurisdiction that legalized online sports betting only.
The reason for this is due to the fact that Tennessee does not have the physical gambling locations that states like Pennsylvania and New Jersey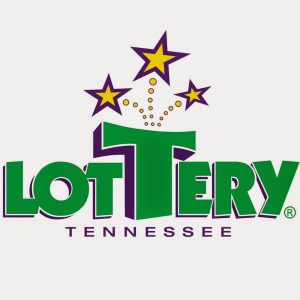 boast. Rather than spend years and billions of dollars building physical sportsbooks, Tennessee lawmakers opted to approve online-only sports betting. Conventional wisdom may lead one to believe that establishing an online sportsbook network in Tennessee is something that should take no time at all, but the opposite is proving to be true. While initial estimates anticipated that legal and regulated online sports betting would begin in Tennessee in the fall of 2020, that date might be pushed back.
Lawmakers Failing to Establish Rules and Regulations
As we have seen in other states, the fact that lawmakers have not yet created a full system of regulations and rules governing sportsbook operators and bettors is what is holding things back in Tennessee.
The Tennessee Lottery is the body tasked with creating the rules and regulations that will govern online sports betting in the Volunteer State. In recent weeks, it seemed as though sports betting might soon become a reality, but just this week it was announced that lawmakers and prospective operators alike have called for changes to be made to the rules. Some of the items being discussed are caps on payouts, deposit and withdrawal limits, and items relating to a self-exclusion program that will help combat problem-gambling. Until all relevant parties agree and vote on the Tennessee Lottery's proposed rules, no wagers will be placed.
An Unprecedented Development
Tennesseans may not be pleased with the amount of time they are waiting between when sports betting was legalized and when sports bets will be able to be placed, but the fact that there is no gambling industry in the state makes things extremely difficult and tedious for lawmakers. Susan Lanigan, chair of the Lottery Board Commission, commented on exactly this when she was quoted as saying, "We are the only state that has enacted a statute like this that is solely mobile sports betting. So, no brick and mortar. We don't have a gaming commission. We don't have casinos; so, there's not a model out there that we can easily follow. So, to a large degree, we're having to figure this out from scratch. So, it does take time."
While Tennessee is surely leaning on the expertise of other states that have already begun accepting online and mobile sports bets, this process was never going to move along quickly. As it stands, the hope is that online operators will be live by the time the 2020/2021 NFL season kicks off, but there is no guarantee that things will be ready in time. In fact, if the rules and regulations are not set in stone sometime this spring, the hope that betting will be here in time for football may fade quickly.